Good Health and Well-Being Israeli Start-Up Develops Omega 5 Innovation

What do you get when you cross a pomegranate with leading nano-tech out of Hebrew University? The simple answer is a scientific breakthrough called GranaGard the deeper answer though, is neurological or brain protection. GranaGard is a food supplement based on pomegranate seed oil that was shown to prevent neurodegeneration diseases in mouse models.
Neurodegenerative diseases are a particularly hot topic at the moment with an estimated 44 million people worldwide living with Alzheimer's (AD) or a related form of dementia. In the US alone 5.5 million people of all ages are affected by the disease. A global cost of $605 billion is estimated in direct correlation to AD and dementia, leaving out the emotional turmoil and disrupt of family life. That is without mentioning other neurodegenerative diseases such as Creutzfeldt-Jacob disease, Parkinson's and Amyotrophic Lateral Sclerosis (ALS). It is no wonder the UN in their SDGs have included the objective (SDG 3.4) for reducing one third of premature mortality from non-communicable diseases through prevention, treatment and promotion of well-being.
The story begins with the brain and specifically the ageing brain. As we age brain cells die and although we cannot regrow them once they have gone, there is a way to protect them and keep them healthy. Enters Ruth Gabizon a professor from the Department of Neurology at Hadassah Medical Center at Hadassah Hospital. With her background in Prion Research Prof Gabizon was on the hunt for a strong antioxidant that could help prolong the life of brain cells. "One day I bought a skin cream, which worked very well and upon further inspection I realized the main ingredient was Omega 5, found in pomegranate seed oil (PSO)."
Omega 5 or Punicic Acid is one of the most powerful natural antioxidants we have today. Professor Gabizon explains further that just drinking pomegranate juice (which contains no omega 5) or regular pomegranate seed oil capsules won't really help a person and that is where her collaboration with Prof. Shlomo Magdassi of Hebrew University began in collaboration with the Yissum Research Development Company of Hebrew University.
PSO, when consumed, is only capable of reaching the liver which prevents the oil from being broken down and dissolved into the blood stream. With Prof. Magdassi's innovative nano-tech, the oil can be 'cut' down into smaller pieces thus allowing the oil to fully dissolve into the blood stream. Why is that important? Animal studies have suggested that once PSO is in the blood stream it will reach the brain which has the potential not only to protect brain cells from dying but also keep them healthy. That is important as once these brain cells are being protected it can ward of the invasion of neurodegenerative brain disease such as AD and dementia. Amit Emergui, managing director of Granalix explains to Social Impact Israel: "unlike the 'anti-aging' trend in the market, at Granalix we follow the motto of Professor Gabizon who always says, 'we don't want to be young, we want to be healthy adults".
In 2016, GranaGard was launched under the auspicious the young Israeli start-up
Granalix
. Over the past three years the company has seen great success in distributing the food supplement to health conscious individuals and are now 100k people use GranaGard daily across Israel, Mexico, Russia, Paraguay, Greece and the UK. Granalix will be entering the US market promptly whilst on-going studies are being conducted. More recently, research on patients with Multiple sclerosis at Hadassah Hospital has also suggested a significant increase in verbal function compared to those not taking GranaGard.
A model of sustainability with non-wastage policy, GranaGard is an example of a young company whose impact on health and the prevention of non-communicable diseases, as set out by the SDG 3.4, is changing the world and improving the lives of every-day people. Keeping Grandma and Grandpa that much safer and adding-value to people's lives.
Good Health and Well-Being Top 10 Innovative Israeli tech for COVID-19 Here is a list of Innovative Israeli companies who are contributing to the combat
Read More »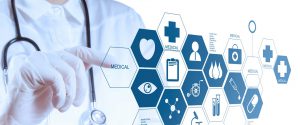 Good Health and Well-Being Israeli social entrepreneurship for better health Two pioneers in Israeli medicine are turning the course of health on its head, using
Read More »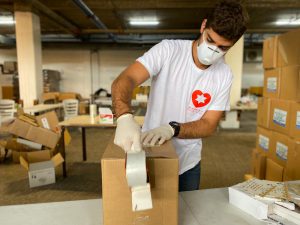 Good Health and Well-Being Social Impact Under Corona – Part Two Read: Part One, Part Three, Part Four, Part Five,Part Six Inspiring stories of local
Read More »