Peace, Justice and Strong Institutions SDG 16 – A Sense of Belonging
Perhaps not what would have been expected in wartime, but there you have it: feelings of identification with Israel among its Arab community has skyrocketed to 70% (as compared with 48% in June) for a 20-year high.
What's going on here? Well, for starters: Hamas treated the country's Muslims with the same brutality – shot, rocketed, abused, kidnapped – that it employed against Jews during its October 7 massacre.
The terrorists particularly victimized the Bedouins. Their tragedy has prompted varying responses: a memorial sign with the names of the dead placed at the entrance to every Bedouin village in the south; a family offering a financial reward leading to their son's murderer; a video (Arabic with Hebrew captions) of Bedouin soldiers in the Israeli army warning the terrorists: "Hamas came here, murdered women and babies, acts prohibited by [our] religion; we're coming for you, to kill you one by one – Hamas get ready, stay in your tunnels, hide there like little chicks."
Maybe the best illustration of the change Arabs in Israel are undergoing came from the widower – himself born and raised in the Gaza strip – of Fatma Alttalaqat, 35, a Bedouin mother of nine children murdered by Hamas. In a recent TV interview  he expressed revulsion with the fact that Hamas fired 40 bullets into his wife even as she was dressed in the manner of an observant Muslim woman. "They shot at Islam itself," he said, adding: "Since then I'm an Israeli, my man."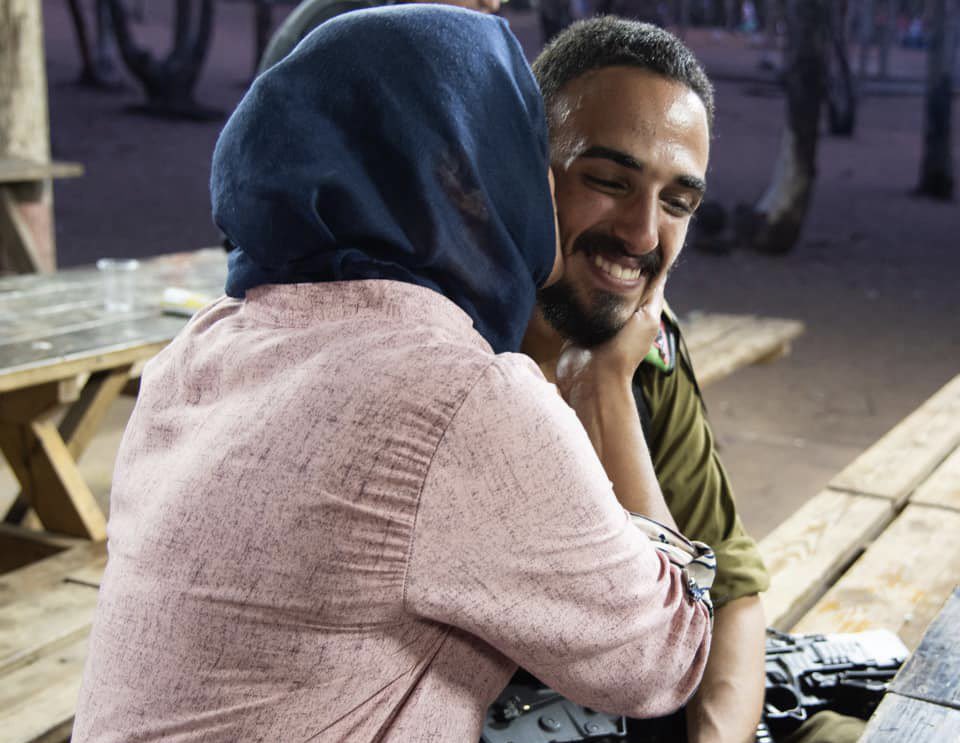 Bedouins were not the only Israeli Muslims victimized by Hamas, of course. For example, footage (Arabic) from a terrorist's GoPro camera showed them abusing East Jerusalemite Suhaib Razeem, 22, before killing him. An additional terrorist GoPro video showing the abuse of another Muslim Israeli has also recently emerged.
Tragic incidents – but something more than individual grief must be at play here to explain the tangible outpouring of solidarity: the moment of silence before the start of a soccer game between two Arab Israeli teams; a shared existence gathering hosted in a mosque; the flying of Israel's flag.
Another possible component: the personal involvement of Arab Israelis on the ground in handling the shocking aftermath of the Hamas massacre. Indeed, in addition to their integral role in hospitals they were also among those who dealt with the gruesome handling of bodies at massacre sites, as well as with corpse identification.
Whatever the reasons, the strengthening Arab sense of belonging is all the more remarkable in view of the inherent challenges the community faces during flareups between Israel and Hamas – particularly among those who have familial ties with Gaza residents. Israeli authorities have adopted various measures that also help to deal with the complexity. For example, budgets owed to Arab municipalities were finally transferred (after being held up since July) – reinforcing the ongoing implementation of the government's five-year, 30 billion shekel economic empowerment program.
In addition, the government's Anti-Racism Unit has redoubled its efforts (Hebrew) to foster shared existence in the work place and encourage employees to file complaints in cases of racism and discrimination. The Health Ministry has also acted to reinforce the common fabric of unity that the health system is known for.
These are dark times. It is therefore highly encouraging that years of government, civil society and private sector efforts designed to promote a more cohesive Israeli society are bearing fruit at a most critical of moments.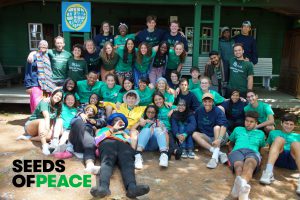 Peace, Justice and Strong Institutions Communities all over the world are divided by conflict. Religious differences, political violence, racial tensions, wealth disparities, and so much
Read More »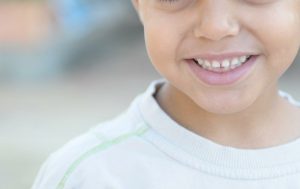 Peace, Justice and Strong Institutions Bet Elazraki – Opening Doors for Disadvantaged Children When one door closes, another one opens. Though the doors to many
Read More »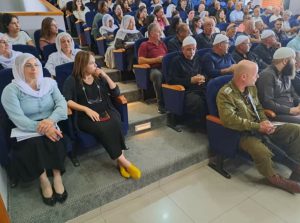 Peace, Justice and Strong Institutions Israel's Social Equality Minister couldn't have been clearer: "The Arab population has shown much solidarity and responsibility." We've written extensively here
Read More »