 SDG 10- Hilma – Converging Hi-Tech and Social impact in Israel
About Hilma
Founded by Yossi Tsuria, Hilma is a hi-tech non-profit established in 2018. Hilma was launched as a collaboration of several Israeli hi-tech executives who aimed at converging hi tech and social impact activity. Hilma trains young, talented, and motivated Israelis in technological solutions. In fact, 50 out of 60 of their programmers are young women who are volunteering in the "Carmel 6000" framework as part of their national service years (in cooperation with the Education Ministry and the Israel Innovation Authority). They provide technological solutions or develop applications to improve education, health, and welfare for the broader population. Hilma-tech believes that every individual has a right to live an enjoyable life, filled with empowerment and support. They focus on solutions for disadvantaged and disabled persons. Here are just a few of the social impact initiatives Hilma is working on.
Impact on people with disabilities
Hilma is applying technology to improve the day to day life of people with special needs and disabilities in the community. Since transport is one of the challenges, the Hilma team designed a system called VanGo. This system is specifically designed for children with special medical needs. It ensures the children travel and arrive safe and sound. Drives can easily see what special medical needs the child has and parents can track their child's transportation in real-time. It is especially supportive during the uncertainties of the COVID-19 change in daily situations.
Impact on hospitals
Hilma also developed a technological solution for hospitals. The company has designed a system to improve the services and treatment patients receive in hospitals. HospiCall is a system that allows the patient to use the call button at their bedside to better communicate with medical staff by providing pain level monitoring, emergency call, and notification to the nurse for the patient's intended treatment. The system is designed to significantly reduce the number of deaths in a hospital.
Impact on social welfare
Here too the company has implemented a technological solution to improve people's social welfare in the community. Hilma has a personal diagnostic risk level questionnaire that helps victims of marital violence know their levels of risk in their relationship. Also, it provides the victim with contact information for organizations that can help.
Hilma and the SDG
The hi-tech solutions that Hilma provides go hand in hand with the United Nations 17 SDGs to transform our world by 2030. Goal number 10 is to reduce inequalities. This includes inequalities for persons with mental impairments or psychological disabilities. This is a big challenge as 36% of countries have no laws to protect persons with a mental impairment from discrimination. Hilma's VanGo program is specifically designed to improve transportation for kids with special medical needs. This allows them to get the education, physical therapy, and social interaction they need while parents can monitor to make sure their child is safe from door to door.
Hilma is becoming a leading nonprofit that revolutionizes Israel's social hi-tech ecosystem. Go Hilma!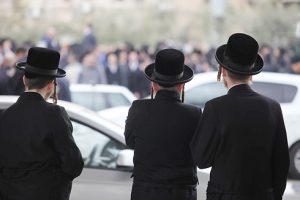 Reduced Inequalities There are about 830,000 Ultra-Orthodox Jews living in Israel, which comprises about 11% of the total population, and nearly 59% of Ultra-Orthodox families
Read More »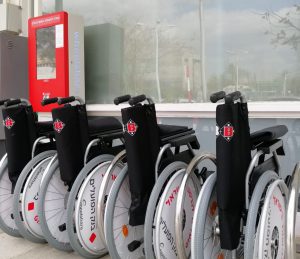 Reduced Inequalities Imagine a world that is fully accessible for people with mobility challenges. Imagine a world designed without physical barriers so every human can
Read More »
Reduced Inequalities Read Part One In part one of our zoom-in update on Israel's robust social justice discourse we shed light particularly on the issue
Read More »