Responsible Consumption and Production SDG12- TIPA – Decomposing bad plastic habits with fully compostable ones
"Imagine…if you could treat flexible food packaging like an orange peel…like organic waste, a natural resource." What will become a historical quote, took place at the first meeting of TIPA Co-Founders Daphna Nissenbaum and Tal NeAuman. They would soon go on to establish the first viable alternative to flexible packaging in 2010.
Founded in Israel, TIPA's products address the core issues of responsible consumption and production. Perhaps unsurprisingly, only 14% of global packaging is recycled, that's $80-$120 billion of plastic lost after just one use, with 1/3 of plastic leaking into eco-systems every year. Due to its multi-layered use of materials, 95% of flexible plastic cannot be recycled and globally just 4% is, this includes plastic bags, cling-film, sandwich bags, pouches for foods and much more. With TIPA's bio-based products, in just under 180 days, in humid conditions, their packaging will decompose completely. "If you touched it, you'd think it is plastic, it looks and feels like it, but is fully compostable, at home or retail within just 26 weeks it will be gone!" explains Dr Yifat Bareket, CTO of TIPA.
Joining the UN's goals to substantially reduce waste generation through prevention, reduction, recycling and reuse, TIPA's mission is not just financial, it's personal. "I think it is very important for the new world and generation that we made dramatic changes for the food industry and I look forward to doing it," said CEO & Co-founder of TIPA at FoodBytes London 2018. Whilst creating 100% disposable solution to flexible plastic, they have remained sensitive to the needs of businesses who need to brand their products. Eli Sacks, VP Commerce elaborates, "TIPA has a philosophy of holistic thinking about packaging, we are trying to emulate conventional packaging in an environmental friendly way." Of course, it makes perfect sense that Google's shopping website, Google Express, will be starting to ship their products using TIPA's innovations!
 It isn't just multinational corporations that use TIPA's products either, the fashion world has an eye on them as well. Whist advocating for sustainable packaging, Vouge explains designer Gabriela Hearst use TIPA's packaging, as well as other fashion designers such as Stella McCartney and Mara Hoffman. The importance having role models such as this using TIPA's products is social impact. In a fascinating TIPA retweet of Greta Thunberg's speech on climate change, she explains, being a role model means taking responsibility for your carbon footprint. Yet, TIPA are not just having a social impact, but also developing a system change by influencing how the industry buy their packaging, and therefore the consumer.
TIPA have joint the likes of Israel's UBQ and Solutum in creating a world where sustainable consumption is possible, globally. With awards from 'Business Green,' in waste-busting project of the year, winner of the 'FT/IFC Transformational Business Awards,' Finalist in 'Cleantech Innovate Award' and 'Best Science Applied for Life' award at Seed and Chips, TIPA are realising over half of the UN Sustainable Goals and will do for years to come.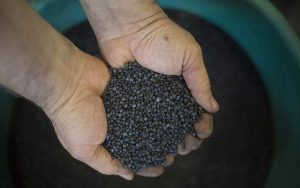 Responsible Consumption and Production SDG 12 -Spinning Garbage into Gold – the Startup Nation Does It Again Turn household, landfill trash into reusable plastic? Impossible!
Read More »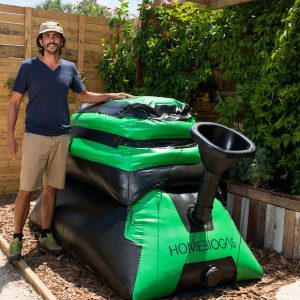 Responsible Consumption and Production The potential for renewable energy is all around us, even the rubbish we just disposed of, it's right there! Three friends
Read More »
Responsible Consumption and Production Nowadays trash is inevitable. Each year our planet becomes home to more than two billion tons of trash, and in Israel
Read More »