 SDG 5-By Women, For Women
Things are looking up for Israeli women. According to a recent study, by the Central Bureau of Statistics, 89% of women in Israel are satisfied with their lives, 90% of employed women are satisfied with their work, and 56% of women are satisfied with their income. The average life expectancy for an Israeli woman is 84.6. 
Even with this optimistic outlook, the number of organizations advocating for women's rights in Israel abound (or perhaps this rosy outlook is thanks to these organizations). Recently in Israel, dozens of women's organizations were granted $1 million each by the Peres Foundation and the Kahn Foundation. The funds were distributed to Jewish, Arab, Christian, Druze, Bedouin, secular, religious and LGBT organizations that empower women and promote gender equality in Israel.

One of the recipients of the grant is The Israel Women's Network (IWN), which advocates for all women in Israeli society, fighting their exclusion from or discrimination at public events; protecting their employment rights; promoting policy and legislation and providing legal representation and free legal advice. The IWN has created and operates a multitude of programs and projects, ranging from gender discourse among students, to improving the quality of employment for women, to empowering young Arab women to take ownership of their lives.
Together Beyond Words not only empowers Jewish women and Arab women, but brings them together to reduce prejudice and promote peace in Israel. Since 2003, Together Beyond Words has established several projects such as a center for women's empowerment and peace work in Nazareth; the introduction of Capacitar in Israel; and Internal Family Systems (IFS) training for Arab and Jewish women in Israel. The organization also runs several workshops for Arab and Jewish women, spanning the gamut from "good neighborliness" to training courses for school and kindergarten teachers. There is also a leadership course offered for both men and women, as well as an empowerment course for single mothers.
"Macom" is not just a place (in Hebrew), it is also a safe space for victims of sexual assault and other interpersonal violence. Founded in 1999 by Ilana Sobol, the goal of the Macom website is to raise awareness and understanding of the characteristics and effects of sexual violence, and offer methods for dealing with it. To accomplish this goal, Macom has created an open platform for all visitors to be able to communicate about sexual assault, and to empower its victims. Safe support groups are formed through the site, with members undergoing intense screening processes beforehand. These groups are available for both women and men who have been abused. The site also features healing songs; a list of foreign films on sexual abuse and interpersonal violence from 1944 to today; a plethora of articles and advice on recognizing, handling and recovering from assault; lists of events, conferences and projects on the subject; plus personal testimonies of, and private forums for victims.

Last but certainly not least, the Dafna Fund – Women Collaborating on Change – is an overarching feminist organization that provides funding to other women's organizations in Israel. Since its establishment in 2003, the Dafna Fund has provided over $ 1.5 million in grants to more than 30 projects throughout the country, providing a response to diverse communities of women representing a wide variety of feminist voices and perceptions. It's mission is to promote gender equality and women's rights in Israel, by supporting innovative projects that focus on women's leadership and gender mainstreaming.
The Dafna Fund's grantees include: Kolech – a Religious Jewish women's forum that aims to provide equal opportunities for religious women and help those who are unable to obtain a divorce; Mahapach  — Taghir, a feminist Jewish-Palestinian organization dedicated to social change through education and committed to closing educational and social gaps; and the Center for Advancement of Women in the Public Sphere (WIPS), whose goal is to advance the democratic and civil status of women from diverse social groups. But aside from providing grants, the Dafna Fund also works daily to raise awareness for the needs of women and girls in education, employment and health, and likewise works with policy and decision makers to provide for these needs. The Dafna Fund also runs the Feminist Leadership Laboratory to design, implement and and evaluate leadership development programs through the collaboration of funders, grantees, practitioners and scholars. The fund's website includes an extensive list of feminist groups in Israel, ranging from Bat Kol – a Religious Lesbian Organization, to Women of the Wall.
As women's organizations in Israel multiply, more are being added to this list each day. While the situation is still far from perfect, the sheer number of organizations advocating for women offers the hope of more opportunities for everyone, irrespective of gender.
Related Keywords for further search: gender discrimination, gender equality in the middle east, sdg gender equality,  sdg goal 5 gender equality , gender index, women equality, social impact, gender diversity, sdg 5 gender equality, gender rights ,sdg goal 5, goal 5 gender equality, gender and equality, pay equality, sdg gender index, gender equality law in Israel, social effect of gender equality, sdg gender, womens equality, female equality ,gender equality is , women gender, gender discrimination in society, effects of gender equality , sdg women,women have gender equality sdg 5,women and gender equality, law about gender equality, sdg on gender equality ,sdg equality,5 gender equality, gender equality rights, gender pay equality, women's rights and gender equality, gender equality for women sdg 5 goals, gender equal society, gender laws ,social gender equality, against gender equality, gender discrimination is ,impact of gender equality, the social impact, gender and equality rights ,law for gender equality, impact Israel, gender equality in Israel ,gender equality goals ,gender equality today, discrimination gender equality , israel women's, discrimination of gender equality, gender reform, gender equality in sdg, all about gender equality, gender impact ,women impact, 5 gender, sdg israel
Gender Equality Just before all the noise surrounding the recent fall of Israel's government, something no less ground breaking occurred: the Health Minister – who
Read More »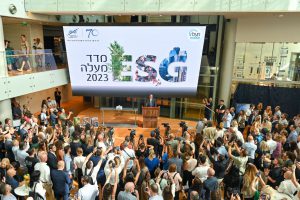 Gender Equality "Maala," the Environment, Social and Governance (ESG) standard-setting organization recently released its annual 2023 index on developments in the private sector at a
Read More »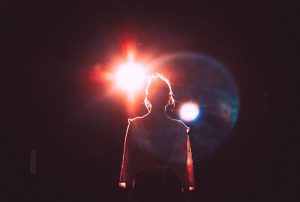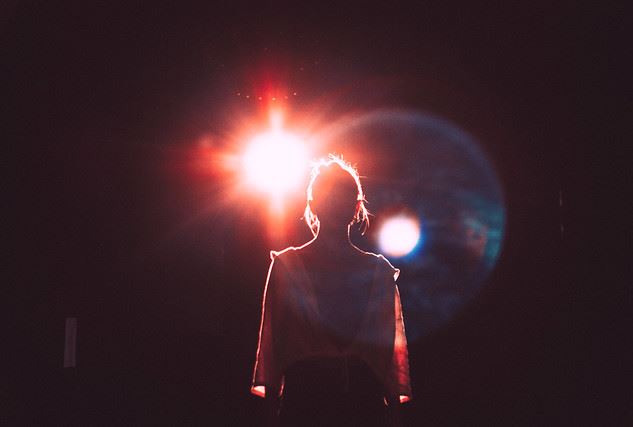 Gender Equality Like every year, the UN's recently noted annual International Day for the Elimination of Violence Against Women elicited the usual array of condemnations,
Read More »