 SDG 10- Creating Equal Opportunities for Persons with Disabilities
According to the 2017 statistical report of the Commission for Equal Rights of Persons with Disabilities, over one million four hundred thousand persons with disabilities live in Israel. Of these, some 450,000 are adults with severe disabilities, who are often discriminated against due to their disability.
The Commission was established to prevent discrimination of persons with disabilities, promote their integration into Israeli society, and enforce accessibility regulations on their behalf. It works to achieve equal opportunities with regard to employment, housing, education, public transportation, service from businesses and pubic authorities, social security, culture and leisure. The Commission further works to initiate and support new legislation and human rights-based policies by promoting the Convention on the Rights of Persons with Disabilities.
Several other arms of the Israeli government, for their part, offer an extensive array of services and subsidies for those with disabilities. Starting with the National Insurance Institute, professional rehabilitation services and academic assistance is provided to people with disabilities. The Center for the Integration of People with Disabilities in the Labor Market of the Ministry of Labor assists those with disabilities to integrate into the labor market through vocational training, financing work adjustments, setting minimum wage for those with limited work ability and assisting entrepreneurs with disabilities in setting up business.

Even the Ministry of Construction and Housing is in the service of people with disabilities by providing subsidized mortgages and rent payments as well as the allocation of housing solutions for those with disabilities. The Ministry of Health, likewise provides the services of mental and other health workers. Children with special needs are integrated into regular education through the Ministry of Education, which additionally provides special education services. On top of that, transportation for special needs children is also provided, whether to special schools or to integrated ones. The Ministry further supplies assistants to special needs children who are integrated into the regular education system. These services, needless to say, are all free of charge.

For disabled persons with motor vehicles, the Ministry of Transportation issues parking tags with the approval of the Ministry of Health, among other ministries. Finally, the Rehabilitation Department of the Ministry of Social Affairs and Social Services handles services such as protected employment, housing/satellite apartments, rehabilitation clubs, and more.
Of special note is an incentive program of the Innovation Authority, Assistive Technology for the Disabled, is now in place for the assistance of persons with disabilities. The aim of the program is to promote R&D of assistive technologies that will serve groups with physical, mental or cognitive disabilities, and contributes to their quality of life while easing their integration into society, the community and the labor market. Qualifying companies will receive a maximum grant of NIS 900,000 for a period of up to 12 months.
The number of non-for-profits or persons with disabilities in Israel are too many to enumerate.  One of the standouts, however,  is B'magalei Tzedek ("in the circles of justice", in Hebrew), an organization that grants a label to businesses in the catering industry that enable access to people with disabilities (as well as protecting the rights of their employees with minimum wage, travel reimbursements and payments of salaries on time). To date, more than 300 businesses in Israel have joined the list of fair businesses, and more businesses are joining each day. And a growing public is careful to eat only in places that hold the B'magalei Tzedek label.
Accessibility for persons with disabilities is an important issue, to be sure, but at the same time many other non-for-profits are working toward integration of those with disabilities into mainstream society. Shekel and Shalva are two organizations that believe that a community integration of people with disabilities improves society as a whole. Shekel's programs accompany its tens of thousands of clients with disabilities from dawn till dusk each day – with housing solutions, rehabilitative employment, culture and leisure activities, treatment and counselling. Shalva ("calm", in Hebrew) — the Israel Association for the Care and Inclusion of Persons with Disabilities — provides transformative care through education and leisure activities for young individuals with disabilities, empowering their families and promoting social inclusion and integration.
Day by day, Israel's efforts are making a difference to those with disabilities, creating equal opportunities to help them attain a better standing in society. Finding out one's rights as a person with disabilities in Israel can be complicated and confusing. "Kol Zchut" ("all your rights", in Hebrew) is the leading website about rights and entitlements for all citizens of Israel. The section for those with disabilities is a dizzying trove of information, divided by the various needs of persons with disabilities as well as different types of disabilities.
Reduced Inequalities Are you ready? Tel Aviv certainly is; the rainbow flag is flying throughout the city as pride month begins, and with it the
Read More »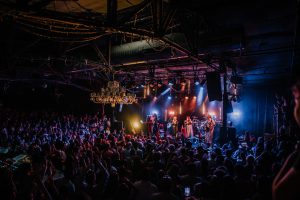 Reduced Inequalities This week the international community noted the UN-sanctioned World Day for Cultural Diversity for Dialogue and Development. Which got us thinking: Is there
Read More »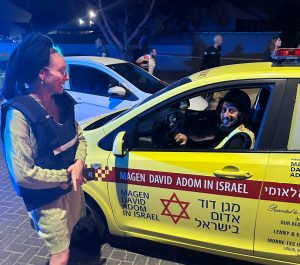 Reduced Inequalities Who takes care of civilian victims when rockets fly overhead? Not a question usually asked, of course, unless you live in Israel –
Read More »