Partnership for the Goals Do Companies Really Have the Power to Solve Social Challenges?
"The business of business is business," as Milton Friedman put it. But is it really true?
Businesses have long realized that in order to stay here for the long term they must act to promote the common good and not just their own immediate benefits. They must promote social and environmental benefits as well as economic benefits ("Triple bottom line").
As part of corporate responsibility activities, they strive, among other things, to promote society and solve problems in a variety of aspects – racism, hunger, inequality, discrimination, promoting education, strengthening the periphery, promoting underprivileged populations and more.
The many resources, efficiency and innovation that characterize businesses imply their ability to create social change, promote and bring about the solution of various social problems. To reinforce this claim can be taken as an example of a study conducted by the American company Edelman in 2018 (Earned Brand Global Report), in which it was found that 53% of those surveyed believe that corporations can solve certain social problems better than governments.
But is that really the case? Could the lack of professional experience in solving social problems be an obstacle? Do businesses really contribute to creating significant change or do they do more harm than good?
There are success stories
With respect to these questions, it has been found that reality is complex and contains examples here and there.
The creative abilities and out-of-the-box thinking that characterize many businesses, stand out even when it comes to dealing with social issues. There are companies whose whole (business) essence is to solve a social problem, such as TOMS. A business founded with the goal of providing children around the world with access to basic products, and in its activities works to promote education, address medical needs and provide economic opportunity for children and communities around the world, based on a business model of One for One. That is, in exchange for every pair of shoes sold, the company donates a pair of shoes to children who need them. Every time you buy eyeglasses, TOMS provides glasses, medical treatment and / or surgery to save your eyesight, and by purchasing carry-on bags and purses, it helps provide tools for a safe birth.
Since its inception in 2006 to the present day, TOMS has shipped about 95 million pairs of shoes, thus helping to reduce about 60% of injuries and foot diseases in children worldwide. The company has helped improve vision for some 780,000 people across 14 countries. In addition, she has helped promote safe birth in various countries around the world by funding over 345,000 birth kits, which include sterile accessories required at the time of birth such as gloves, gauze and surgical knives.
Another example of a business that promotes great work to create social change is Ben & Jerry's. This is an example of a company in which, in addition to its diverse activities in the social and environmental field, it works hard to promote discourse and raise awareness of the social problem it is trying to solve. Ben & Jerry's created a campaign in 2018, in partnership with the human rights organization Advancement Project and the Color of Change organization, designed to promote reforms to create justice in criminal law and raise citizens' awareness of the issue. Since the launch of the campaign, the company has managed to add over 108,000 signatures to the protest movement.
You learn from mistakes
However, along with the many activities to combat social challenges, there are also less successful examples of businesses' attempts to produce a solution to social problems.
In 2014, Facebook built a platform called Internet.org designed to provide free Internet access to residents of developing countries with low Internet access. The platform, launched in Zambia, provides users with access to limited network services through mobile phones. The service allows access to information in the fields of agriculture, health and education, exposure to job ads and job searches and of course to Facebook itself. Though it started with good intentions the criticism towards this platform was that access to the information and exposure to the sites is based on criteria defined by Facebook. Limited exposure to information violates the principle of net neutrality, according to which if you have Internet access you should have access to everything the Internet has to offer. 
In 2015, QUARTZ conducted a survey among Internet.org users and found that 65% of users in Nigeria and 61% of users in Indonesia agree with the statement that Facebook is the internet (compared to only 5% who think so in the US for example). This brought quite a bit of criticism of the platform, and in 2015 it was banned for use in India. However, it continues to serve populations in other countries such as Zambia, Tanzania, Ghana, Kenya and Colombia.
Another case was that of the energy company SHELL, which has been operating in Nigeria for years and operates drilling rigs and oil facilities there. In the early 2000s SHELL was involved in damage due to a leak from Nigeria's oil pipelines, which created a major sanitary and environmental hazard. This is the most serious damage in the history of Nigeria. SHELL, which has worked to clean up the damage of the leak (some would say not a great success, but that is another matter), has stated its commitment to supporting human rights and contributing to sustainable development in Nigeria. As a result, the company worked to develop programs to promote local communities, programs that stood at 75 percent success, according to SHELL.
However, after further examination it became clear that these success rates are relevant to projects less than a year old that the business has promoted. time shows that the areas where SHELL operated were "cemeteries" of projects, such as non-working water systems, health centers that were never opened and schools where lessons were never taught (as found in the Christian Aid study, "Behind the Mask").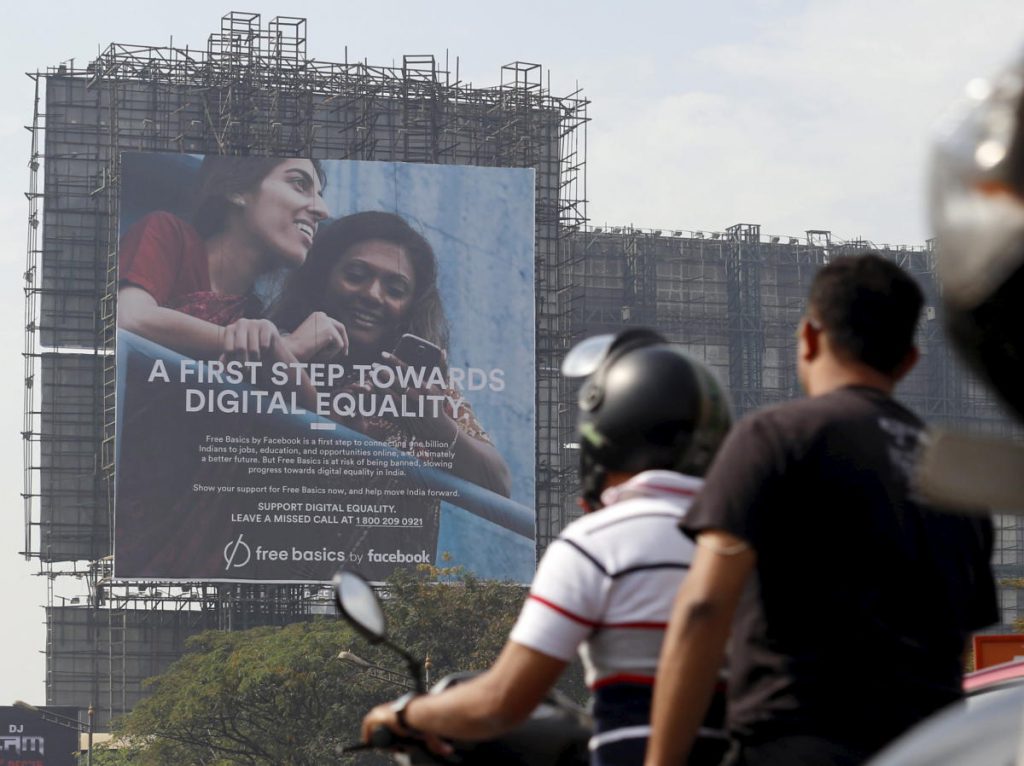 What is the secret of success?
As you can see, despite good intentions, businesses do not always stand the test of time. The goodwill of businesses often encounters barriers that impair the success of programs and the ability to produce a positive impact. From my experience as a consultant in the field of corporate responsibility and sustainability, the differences between successful and less successful cases, between the ability to bring about a real solution to the problem versus failure, often differ for several reasons:
Connecting to strategy and creating shared value
When there is a strategic link between the company's business activity and the social challenge, the possibility of success is higher. Formulating a solution as one that addresses a social need as well as adapted to the economic activity of a business, expands the social impact of the business, and at the same time develops its own business capabilities.
A real desire for change
Addressing and mediating a social challenge is not the way to deal with irresponsible acts that the company commits. The company should be honest and act on real motives that will help and promote the beneficiaries of the activity, and not use social goals as a tool to obscure the problematic conduct of the business or the negative effects of its products and services.
Focusing on the long-term impact
Despite the demand for immediate solutions in the world in which we live today and despite the convenience of promoting short-term activities, social problems are complex and require addressing a range of factors over an extended period of time. Companies that have worked to promote long-term programs have created greater and more significant value.
In conclusion
Businesses can maximize profits and do good at the same time. Although there are cases where a business's attempts to solve a social challenge have had a negative impact, quite a few businesses are able to make a significant change in various social issues. Corporate responsibility works when you want it to, whether the business is working directly to eradicate the problem or through raising awareness of the issue it has chosen to focus on. Businesses that see social success as the key to business success and work to create real, non-cosmetic change, are successful. Corporate responsibility is not philanthropy and does not come to replace the responsibility of the public sector, however, companies today have great power and it is great to see that there are those who are educated to use it for meaningful endeavours.
 This article was contributed by Ms. Nofar Wallach-Lazarsko, a sustainability and corporate responsibility consultant at BDO-Israel. Contributed articles reflect the opinion of the authors only.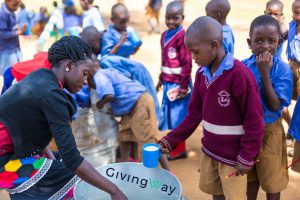 Partnership for the Goals Volunteerism is one of the hottest trends today. For proof, one need look no further than the GivingWay website, boasting over
Read More »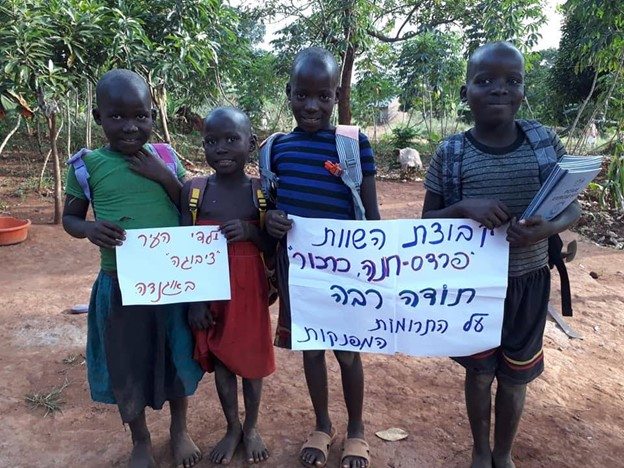 Partnership for the Goals The Chibuga district in Chiboga County, Uganda, is home to one of the world's severely impoverished areas where nearly 185,000 people
Read More »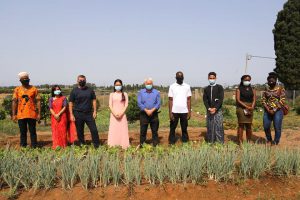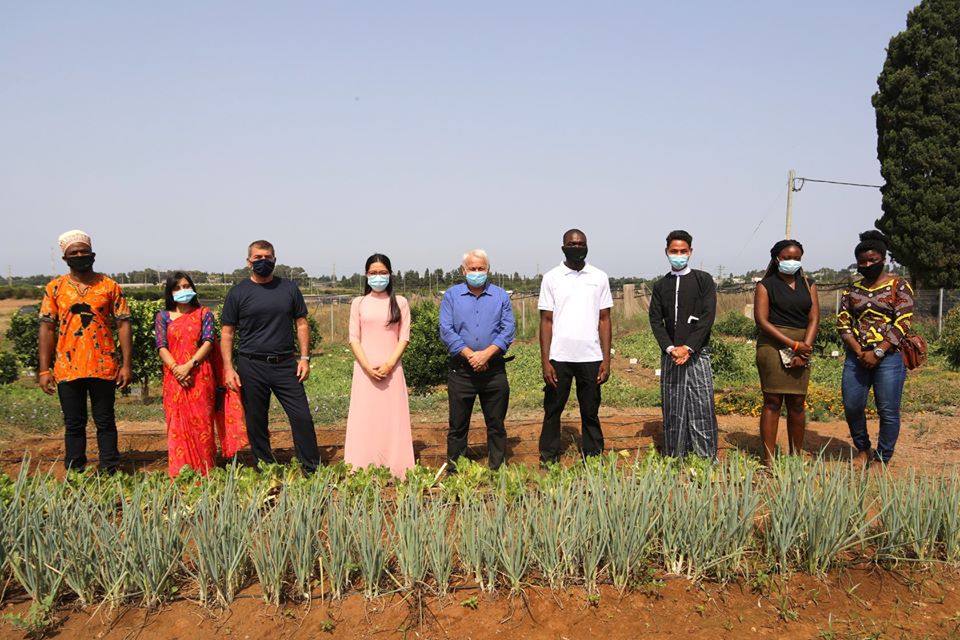 Partnership for the Goals What a difference a year makes. It was just last July that Israel submitted to the United Nations its first report
Read More »