 SDG 10- TING.Global — Games that Inspire
One of the great ironies about the Start-Up Nation is that there still remain scores of citizens without access to technology because they can't afford it. Enter TING —The Innovation Nation's Games — to level the playing field with affordable card games that develop entrepreneurial thinking.
One morning several years ago, Sharon Gal Or of Galorian Creations woke up and thought, "The digital era is not about the tools or the platforms; it is about the culture – the intelligent management of human emotions; Therefore in order for us to effectively use technologies such as blockchain, AI & big data we need first to make sure that people are ready and make sure to prepare them for the upcoming changes."
It wasn't long before the fertile mind of Gal Or — who already created more than 100 toys and games — developed TING.global, a line of games for Israeli and international audiences. TING has been referred to by educators as "The Israeli mind in a box." The goal of the cards is to lead the player through brainstorming sessions, opening their minds to unlimited ideas and potential. "Innovation cannot be taught from textbooks but from experience, and play is the best teaching experience," says Gal Or.
The cards are grouped according to specific fields of study, such as: Aerospace and Defense, Fin-tech and Ecommerce, Mobile and Telecom, Smart Mobility, Clean-tech, Health and Medical, Hi-Tech, and more, with a list of sub-fields of study on every card. Each card also contains fun facts about Israeli startups and innovations, emphasizing how Israel shares its technologies through mutual cooperation with other countries.
The pack essentially contains two-games-in-one. The first game, TripleX, encourages players to use their cards to brainstorm as many innovative ideas as possible. The second one, Quartets++, is similar to "Go Fish", in which players try to complete a set of four cards. Players can earn bonus points for creative ideas based on the cards.
Galorian is a strong upholder of the UN's SDGs, and with their TING cards acting as an equalizer they more than achieve SDG number 10 – Reduced Inequalities, specifically target 10.2 which reads: "By 2030, empower and promote the social, economic and political inclusion of all, irrespective of age, sex, disability, race, ethnicity, origin, religion or economic or other status." TING cards are printed and packaged by members of ILAN, an Israeli foundation for people with neuromuscular disabilities. In other words, TING is reducing inequalities in more than one way.
Speaking of the SDGs, Galorian has even designed a set of TING cards that offer an innovative and fun way to learn all 17 of the Sustainable Development Goals ("TING SDG" cards).
TING's playing cards are geared to those aged 7 and up, but ideally they are meant for anyone interested in innovation who does not have access to digital learning because of financial or social limitations. Not only does TING provide educational benefits, it is also empowering the next generation of entrepreneurs to believe in themselves and in their power to change the world.
Reduced Inequalities Are you ready? Tel Aviv certainly is; the rainbow flag is flying throughout the city as pride month begins, and with it the
Read More »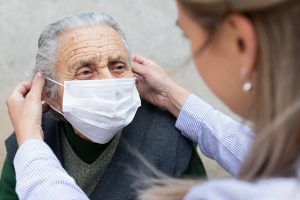 Reduced Inequalities In an earlier post, we focused on the challenges the elderly are forced to deal with in the face of the ongoing COVID19 crisis.
Read More »
Reduced Inequalities Two months ago we asked the question: "Will Israel's New Budget Advance SDGs?" Well, the country's first budget in three years (covering fiscal
Read More »