Good Health and Well-Being SDG 3- Life Saving Innovation from Israel Inspires the US

An Interview with Amichai Faran from Ready Responders
"We bring same day test and the doctor's office to you" is the catch phrase of Ready Responders, or simply named  Ready, a new emergency and home care medical response team that is already up and running in New Orleans, Louisiana and on its way to more cities across the United States. Answering phone calls and requests from its app, Ready Responders are at patients' doors in minutes, treating any ailment from the common cold to respiratory infections. The Ready Responders are board-certified doctors, nurse practitioners and EMTs. And the best part: A Ready Responders house call costs less than a trip to the ER.
Social Impact Israel sat down with Amichai Faran, one of the Israeli founders of Ready Responders, to hear more about this much needed service:
Social Impact Israel (SII): Tell us about Ready Responders, what does it do? What was the inspiration for its establishment?
Amichai Faran (AF): Ready Responders was established to give services and to improve medical services in the community. Right now, RR is running in New Orleans, Louisiana, and is expanding to other cities as we speak Las Vegas, DC and Rino . The inspiration for RR, came from an Israeli emergency response system whereby community volunteers of paramedics and nurses are dispatched to emergencies such as traffic accidents and home care medical situations like in home rapid testing of various medical nature. Similar to ordering an Uber, one can simply call the hotline and within minutes receive two or three paramedics who are connected to a GPS network. The idea is that this cuts down greatly on the amount of time it would take to see a medical professional to start treatment or same day tests. Our main inspiration came from partnering with Magen David Adom, an Israeli organization that has existed here for over 60 years and is highly innovative. Our idea was to take this model of life-saving innovation and bring it to the United Sates to improve medical services over there.
SII: Can you expand on this?
AF: For anyone who does not have medical insurance in the United States, medical expenses are very prohibitive. As a result, many people in the US will forgo medical treatment because of the costs, or others will receive the treatment but afterward be unable to pay the bills, leading to many unpleasant situations. Even emergency services like ambulances and 911 suffer losses from those who are unable to pay. In New Orleans, for example, a very large percentage of emergency transportation bills are left unpaid. Therefore, the basis of the idea – which of course is to provide fast and excellent emergency medical response – is also to cut out the need for ambulances and emergency rooms by treating patients in their homes using the latest remote communications and rapid at home test kits. Unless of course there is no other choice, and then an ambulance is summoned. But the main idea is that if someone is sick or injured or became dizzy and fell on the street, or just needed an at home rapid antigen test, a paramedic can come to him and check him and treat him right there or even bring him home without the need for ordering an ambulance that will cost a lot of money, not to mention the cost of a hospital stay. during covid -19 ready supplied same day testing Las Vegas, rapid home test and special and rapid home antigen test.  
SII: Does Ready Responders come faster than 911?
AF: The idea of RR is to have responders come both for emergency (like 911) and non-emergency situations.  At the moment RR is still not integrated with 911 in New Orleans. But we hope to reach other cities in the near future and work together with 911. Then of course response time will be cut down in a dramatic way. The current model is one of non-emergency services, which is extremely helpful both to individuals and to health insurances. Previously, if someone did not have health insurance, he would call an ambulance and go to the emergency room for a simple medical service, incurring unnecessary costs. Now that the option is available to receive medical services in one's home, this removes some of the pressure from ambulance services. The insurance companies are also very pleased about this since they no longer have to pay for ambulance trips – which cost $1,300 per person – as well as hospital stays, and have begun publicizing our service to their clients.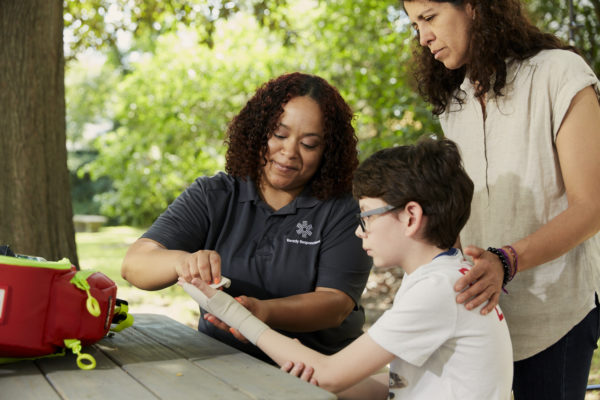 SII: Who are the American Partners of RR?
AF: The American founder is Justin Dungel. He was introduced to us by Steven Kennedy, the head of the Kennedy Family Foundation from Boston. On Justin's first trip to Israel he became very connected to the country and was impressed by the people, companies, and innovation. When we met him he was leaving another company he had started in the area of insurance. He was ready for new ideas. We brought him in, told him about our idea, showed him how the model works, talked about its relevance, and about all its possible positive outcomes. He was excited by the idea and agreed to bring it to the US.
SII: What is the vision of Ready Responders?
AF: Our vision is to bring the company to its full strength, while introducing it to the wider market in the United States. Our ultimate goal is to improve people's lives while saving them money. In the interest of our company we want to show that the Jewish/Israeli mind can bring this innovation to places outside of Israel, spreading technologies that save lives. This will turn Ready Responders into a worldwide phenomenon. We are always looking for new partners to take our vision to other places in the world, mainly to underdeveloped cities with clear medical infrastructure.
SII: Is there anything preventing you from bringing RR to developing nations?
AF: There is nothing preventing this and we hope it will happen. Getting started in the United States didn't happen overnight, but it was not so complicated in terms of funding since our main customers were insurance agencies. The funding will be more complicated in developing nations, especially in socialist countries where there is no medical insurance. In these places we will need to find philanthropists to support it, or get the government's support.
I thank you for this interview and for placing us as part of Israel's contribution to the UN SDG for Better Health.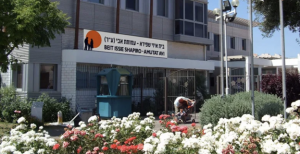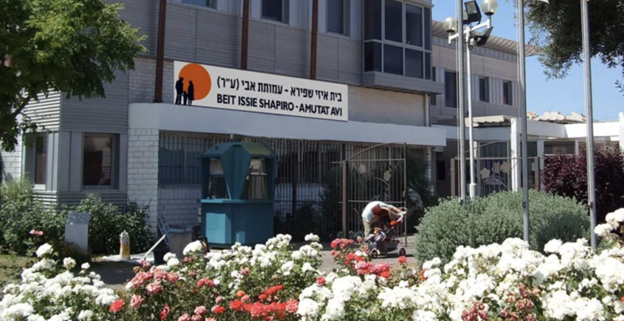 Reduced Inequalities Part of achieving the UN's Sustainable Development Goal of Good Health and WellBeing (SDG-3) also means creating societies in which those with disabilities,
Read More »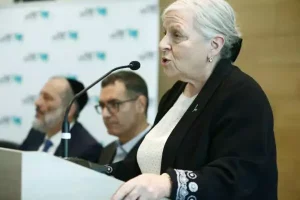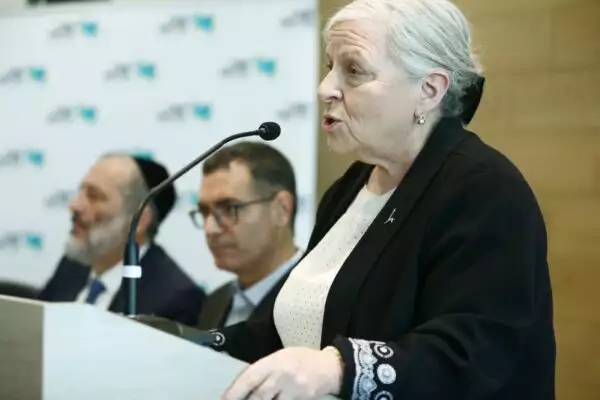 Good Health and Well-Being SDG 3 – Responsibility for our Seniors As far as we can tell, Israel's new Government has yet to stabilize –
Read More »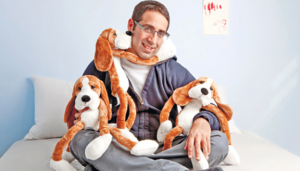 Good Health and Well-Being Healing Through Hibuki When it comes to helping children deal with trauma, even stuffed animals can have a therapeutic effect. In
Read More »