 SDG 10- Israel Elwyn: Finding the Ability in Each Disability
Israel Elwyn dreams of a society where people with disabilities will be seen as individuals with abilities and equal rights. Several programs of the organization are in support of those with potential challenges aiming to ensure societal integration occurs for them. We are honored to present Israel Elwyn in our "Israel's social impact ecosystem map".
The United Nations Disability Inclusion Strategy works to raise inclusion standards and performance across each and every industry globally. By securing the rights of persons with disabilities, the core principles and values of human rights are closer to being embraced.
Several instruments have been introduced to facilitate a more inclusive environment through the UN. They include the Convention on the Rights of Persons with Disabilities, the Agenda for Humanity, and the Sendai Framework for Disaster Risk Reduction and of course goal number 10 of the 17 UN sustainable development goals (SDG10). They are all an inspiring values and incentives for Israel Elwyn social activities.
Bridging the Gap Between Expectation and Reality
 Israel Elwyn offers programs for those diagnosed with developmental disabilities to help celebrate the diversity found in Israel. With options available for children as young as six months, the goal is to help everyone and their families find ways to make life better.
The average person typically shies away from unknown circumstances or people who are unfamiliar. If someone is "different," it often inspires uncomfortable feelings. With over 5,000 participants in all programs and the support of over 230 local governments, Israel Elwyn has connections to over 3,400 workplaces that see the abilities that people with disabilities bring to each situation.
Creating Results Through Individualized Programming
A focus on diversity is only the first step of the process. Israel Elwyn incorporates community supports to ensure independent living occurs wherever possible. This option is available through supported living and employment opportunities where staffers often work hand-over-hand with daily living or professional responsibilities.
About half of individuals who successfully enroll in supported employment programs eventually obtain competitive employment. That figure drops to 20% when those supports are unavailable.
Persons with disabilities live in poverty at a rate that's almost double that of those without them. In any given year, about 12% of the working-age population has this diagnosis, but this demographic accounts for over 50% of those living in long-term poverty.
By offering guidance and support, Israel Elwyn helps bring people out of poverty while reducing or eliminating a need to rely on social services. In return, each person has more opportunities to create a fulfilling life.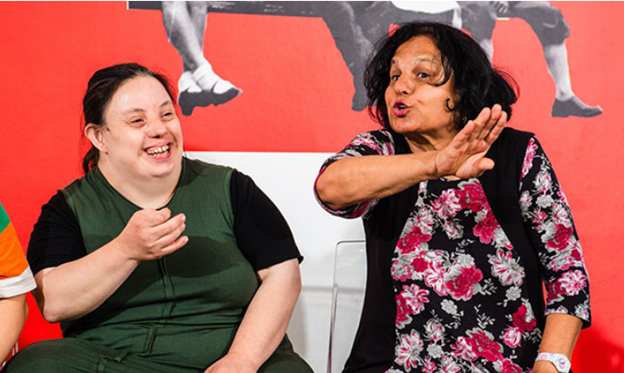 What Does It Mean to Have a Just Society?
 Israel Elwyn works toward a more just society through each program offering. The goal is to preserve the right of everyone to find an appropriate solution for their needs while enabling the most independence possible.
Privacy and dignity are essential in this vision for the future. By believing that every person has inner strengths and abilities, it makes sense to find more accessibility options while teaching skills like self-advocacy.
Working Toward a Brighter Future
Even when developmental disabilities create unique challenges to supported living or employment, vocational day programs teach essential life skills in a safe and caring environment.
By creating a learning culture, a growth foundation gets stronger each day. Mistakes are not seen as failures, but as opportunities to learn. Through this fostering of synergy, an environment of transparency and collaboration works to deliver positive outcomes for those who need a little extra help.
More information is available at the agency's website, including the opportunity to donate.
Reduced Inequalities Read Part 2 We frequently reference Israel's non-stop social equality discourse, which is often so critical it borders on self-flagellation. Government, civil society
Read More »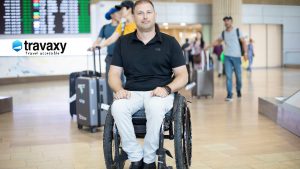 Reduced Inequalities Whilst the travel industry has largely been put on hold due to the covid-19 pandemic, it's an exciting and wonderful part of our
Read More »
Reduced Inequalities Are you ready? Tel Aviv certainly is; the rainbow flag is flying throughout the city as pride month begins, and with it the
Read More »