 SDG 10- Israel's Equality Discourse: Can You Hear It? – Part 2
In part one of our zoom-in update on Israel's robust social justice discourse we shed light particularly on the issue of environmental protection. Here we will place a special emphasis on that discourse with regard to the economic empowerment of the Arab community.
A recent (June 21-22) event held by the IDC Herzliya's Aaron Institute for Economic Policy included a session dealing specifically with the Arab community, moderated by Institute expert Dr. Marian Tehawkho with the participation of Social Equality Ministry's Director General and its Arab Society Economic Development Authority director (photo).
Elaborating on the implementation status of Government Resolution 922 – an unprecedented five-year economic development plan for Arab society adopted in late 2015 – the Ministry Director General emphasized that 922 set out to tackle lingering budgetary gaps between Arabs and Jews and in this context constituted a "quantum leap" in Israel government thinking. Noting that 9.6 billion shekels have so far been used (out of a total 10.5 billion shekel allocation), she emphasized that the program proved its worth especially in the areas of higher education, infrastructure and public transportation. With a view to an anticipated new five-year plan, she said that conclusions are being drawn concerning remaining challenges in the fields of education and housing (as well as interaction with the financial system). 

Discussing the labor market, the Development Authority's director said that in the future more effort will be put into upgrading skills and raising employment opportunity awareness among Arab high school graduates in order to better position them for job competition.
Responding to the panel, Yulia Eitan, head of the Labor Ministry's Diversity in Employment Administration, said that 922's greatest achievement was in changing the Israeli mindset regarding the need for the government to ensure Arab economic development; she added that the next plan will have to focus on advancing Arab integration in high-productivity employment – such as high-tech, which is already showing signs of success in this context – and emphasized the importance of partnering with the private sector. Also responding, Mariam Kabaha, Equal Employment Opportunities Commissioner, pointed to the importance of training employers for diversity employment both to equip them with the necessary skills and to signal to Arab candidates that they are welcome.
The issue of education in the Arab community during the past year was central during a recent (June 30) session of the Knesset (parliament) Special Committee on Arab Society Affairs. Muhana Fares, Head of National Programs at the Education Ministry, expanded on the measures taken to prevent gaps in technological and techno-pedagogical educational activities in the periphery. In this context, he said that as a result of upgrading activities in the past decade some 95% (890) of all schools in the Arab community entered the past year's crisis fully computerized (as compared with 74% among the Jewish population); about half of the 134,000 personal computers distributed during this period went to Arab students. In addition, remote-learning courses in STEM were developed for Arabic speaking students.
Also speaking before the Committee, the Ministry's director for science instruction pointed out the unique challenges that remote learning posed for Arab students against the background of adult proficiency. He quoted an OECD report according to which only 11% of these students' parents were fully proficient in the necessary computer skills to assist their children (as compared with 70% among the Jewish population); in his estimation, approximately a third of Arab students were not able to take sufficient advantage of remote learning. In response to this challenge, his unit entered into a partnership with "Digital Israel" to create a program designed to boost computer literacy among adults in the Arab community.
This blog takes great pride in regularly providing amplification of the internal Israeli discourse with regard to social impact in the Arab community. We will continue to closely follow this issue, as the country moves toward a new five-year economic empowerment plan.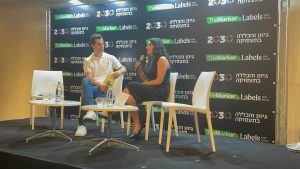 Reduced Inequalities While many in Israel were busy with summer activities, the country's social impact warriors kept doing what they do best: plowing ahead for
Read More »
Reduced Inequalities In a wave of social entrepreneurship ADIF )preferable/better in Hebrew) has taken Israel by storm with its unique social club business structure. With
Read More »
Reduced Inequalities Chava Rothstein and Pablo Kaplan were two business professionals at the top of their game in the corporate world when they decided it
Read More »