 SDG 13 – Where Technology Impacts Humanity
 Lacking grit, brawn or physical prowess, Artificial Intelligence has become an unlikely new superhero, coming to the rescue in natural disasters to assist first responders, aid-organizations and municipalities. Thanks to Truvi.
 With the belief that technology is here to not to replace us but to empower us, Truvi co-founders Dr. Nir Tenenbaum and Elad Bibi-Aviv set out on a journey to provide the most effective aid to those affected by disasters the world over. With an understanding that world aid organizations are often the first to arrive on the scene, Tenenbaum and Bibi-Aviv also knew that these first responders don't always know the most effective way to reach disaster victims or what aid to offer.
 This is where Truvi comes in. When disaster strikes anywhere in the world, first responders can log into Truvi's customized platform to access an extensive directory of impact-related companies, services and histories from past projects, allowing them to match their needs with relevant solutions. Once aid has been provided and emergencies have been staved off, aid organizations can then begin the work of reconstruction, where Truvi also plays a significant role in supporting ever-changing recovery needs while enabling impact by the affected community itself.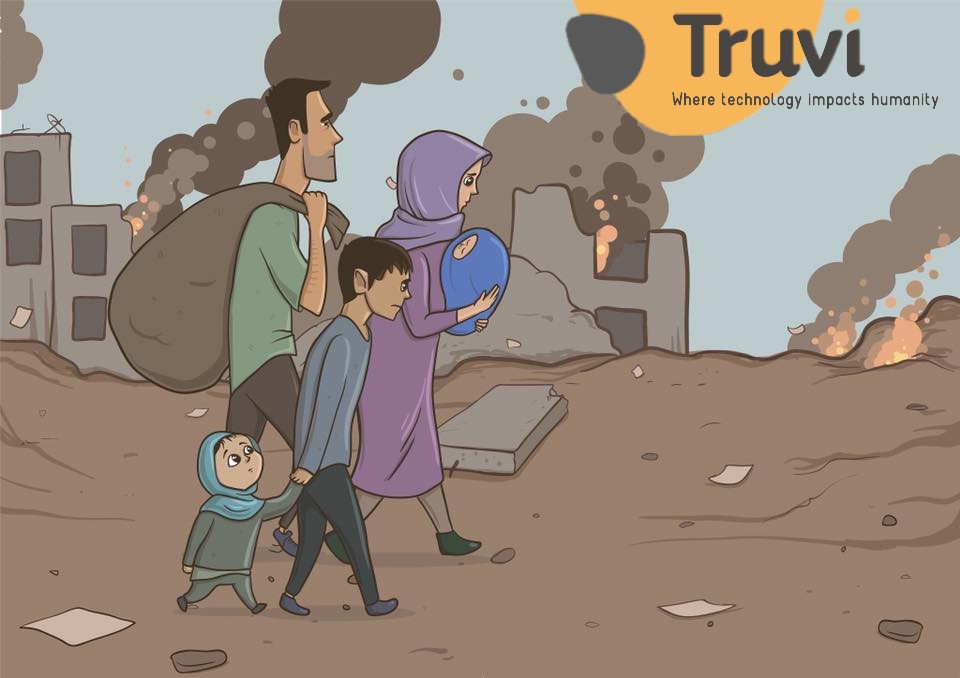 When reconstruction is near completion, the communities can then start to think about prevention, using Truvi to match risk factors with real prevention tools that will help mitigate the effects of disasters. And finally, Truvi can help find the solutions that will increase preparation and resiliency in the face of disaster, from state, to municipal, to community levels.
 The Truvi online platform is changing disaster-rescue, not only for victims and rescuers, but also for impact-suppliers, allowing them to expand their reach globally. When disaster strikes, they receive personalized alerts and are able to tender customized listings and requests for proposals. Truvi's data on needs, projects and trends enables suppliers to set a knowledge-based strategy, improving their offerings and innovating with time.
 Likewise, financiers and foundations can use Truvi's comprehensive and reliable database of solutions to learn more about systems, projects and technologies, allowing them to make fact-based and smarter financing decisions, in turn improving their return on investment.
 Just a few examples of solutions Truvi has already provided in different parts of the world include: Tsunami relief in Asia; water pollution crisis solutions in Central America; improved agriculture solutions in Asia; earthquake rescue gear in Central America; drought response in Africa; flood prevention in Asia; and migration aid in Europe.
 Truvi claims that it is designed with the 2030 vision of the UN's Sustainable Goals. Indeed, goal number 13 — Climate Action — appeals for "urgent action to combat climate change and its impacts", with climate change often pointed-to as the phenomenon to blame for some of the world's most horrific natural disasters.
 Truvi's AI-network, with the world's most effective disaster-relief solutions at its fingertips, realizes many of the targets outlined in this goal. Target 13.1 reads, "Strengthen resilience and adaptive capacity to climate-related hazards and natural disasters in all countries,", while target 13.3 outlines, "Improve education, awareness-raising and human and institutional capacity on climate change mitigation, adaptation, impact reduction and early warning". Both targets are achieved in the final, "preparation and resiliency" phase of disaster relief provided by Truvi.
 The ultimate hope, of course, is that we will be able to rid the world of disasters caused by global warming, so that Truvi and other platforms like it will not be needed. Perhaps ordinary citizens, the real superheroes of the global community, might join forces to fight climate change, saving the day…and saving the planet.
Climate Action It's been a couple of weeks since Israel's new Government took office. That certainly isn't enough time to gauge which way the SDG
Read More »
Climate Action Signs of the ongoing tragic deterioration of our planet are all around us; no need for much of an effort to see them.
Read More »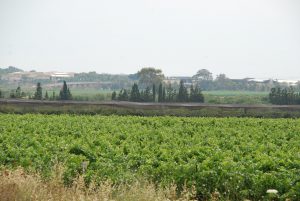 Climate Action The area of climate change-related planning and management has become increasingly important, making in onto the UN's 2030 Sustainable Development Goals. Indeed, it
Read More »