 In an ideal world there would be no wars, no calamities or natural disasters, no humanitarian crises.  Unfortunately, the world is still less than ideal. Fortunately, IsraAID is always on the ready to come to the rescue of those affected by catastrophes across the globe.
Sustainable development goal number 13 — Climate Action — decries climate change as the culprit for extreme weather events that are currently dislocating the world's poorest and most vulnerable people. The targets outlined by this goal aim to strengthen resilience to natural disasters in all countries; improve education and raise awareness about climate change mitigation and early warning; and finally, to "promote mechanisms for effective climate change-related planning and management in the least developed countries." These are precisely the aims of IsraAID.
Founded in 2011 with its office in Tel-Aviv, IsraAID in an Israel-based non-governmental organization whose role is primarily to reach out to communities anywhere in the world and provide urgent aid and assist with recovery, as well as work to reduce the risk of future disasters. In other words, co-chief executive officers Navonel (Voni) Glick and Yotam Polizer and their teams are natural disaster superheroes.
A very small list of some of the people IsraAID has most recently rescued from global crises include:
 – Refugees in Venezuela. Since this past May, IsraAID has been distributing food and medical supplies as well as sanitation and hygiene assistance for 1.2 million refugees who are suffering from the political and economic crisis in the country. IsraAID has committed to remain in the country for the long term and continue to offer relief supplies as well as child protection and back-to-school activities, community reliance-building and psychological support.
 – Mozambique cyclone victims. IsraAID came to the rescue of the hundreds of thousands impacted by cyclone Idai, whose heavy rains, flooding and mudslides have wreaked havoc on people, crops, livestock, buildings and infrastructure in parts of Mozambique, Zimbabwe and Malawi. IsraAID's team distributed relief supplies and restored safe water, and delivered physiological first aid, as well as psychological support to communities affected by the disasters.
 – Victims of California wildfires. With 79 reported fatalities, over 1,300 people missing and thousands more local residents evacuated from their homes, IsraAID came to northern and southern California to dispense relief items to families staying in temporary accommodations. The IsraAID team included Israeli and US-based mental health specialists who worked with partner organizations on the ground to support affected communities and promote community resilience.
 – Those affected by the Ebola outbreak in Sierra Leone. This is not a recent development. In fact, IsraAid has been present and working in Sierra Leone since 2014, with a dedicated team including national and Israeli staff, focused primarily on mental health and psychological support during the outbreak. In 2016 Sierra Leone was declared Ebola-free, but IsraAID stayed on to offer psychosocial support and protection. Deservingly so, IsraAID's team in Sierra Leone was recognized as "Outstanding International NGO of the Year" at the Sierra Leone Awards in 2018, which recognized IsraAID Sierra Leone's "excellence, innovation and effectiveness in improving the lives of the poor and those most vulnerable in local communities in Sierra Leone."
As part of their work in Sierra Leone in the aftermath of the Ebola outbreak, IsraAID's workers concentrated on empowering pregnant teenagers and young mothers. They currently work with 100 girls and 50 boys in northern Sierra Leone, increasing psychological resilience and knowledge in maternity and infant nutritional health, while aiming to reduce the stigma and risk of social isolation felt by young mothers and pregnant teenagers.
IsraAID's thousands of projects extend from the United States to Mexico and Puerto Rico, and even to Germany and Greece, as well as the Philippines, South Sudan, Kenya, Nepal and Uganda.  They have provided aid and relief of all types, including search and rescue, relief items distribution, cleaning and reconstruction, emergency medical and psycho-social response, and community mobilization.
But perhaps most importantly, IsraAID does not just clean up and leave. Once their work of providing relief for immediate needs has been met, they stay on to transition local communities into attaining a sustainable living environment without relying on humanitarian aid. The efforts that help these communities attain stability include mental and physical health programs, economic development, social development (such as empowerment of women, and child protection), as well as education and awareness. There can be no doubt that IsraAID truly embodies the meaning and the very spirit of the SDGs.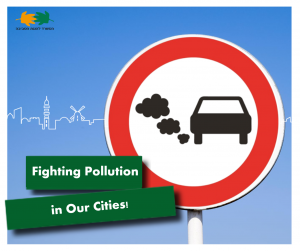 Climate Action In a previous post we raised the question of whether Israel could successfully jump-start efforts to fight climate change while also combatting the
Read More »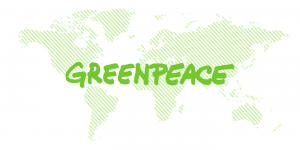 Climate Action Israel Breaks Its Own Solar Power Production Record On a bright, sunny, cloudless Saturday Israel did it. It broke its solar power record.
Read More »
Climate Action Signs of the ongoing tragic deterioration of our planet are all around us; no need for much of an effort to see them.
Read More »