Good Health and Well-Being SDG3-Strengthening Medical Staffs fighting Corona
Social Impact Under Corona – Part Two
Inspiring stories of local initiatives for mutual assistance abound as the coronavirus crisis forces Israel to sacrifice its once-vibrant economy in order to fight for the lives of its residents.
Of all the initiatives that have emerged, those dedicated to making the lives of medical staff easier and expressing gratitude for their work particularly stand out. Here's a modest attempt to present what is hopefully a representative sample.
"Adopt A Doc" (Ametz Rofeh/ah)
Established in mid-March to match volunteers with a medical team member who requires assistance with personal needs during the corona virus crisis period. Needs are met by utilizing the volunteer's own personal network including friends, family, social media in the immediate vicinity.
Tasks include donating medical protection equipment, preparing meals, helping with groceries, babysitting and donating a parking space. "Adopt A Doc" also offers the opportunity to donate NIS 250 to a doctor who will get the funds as a coupon to the "Yummi" website for purchase of home-cooked food for several days.
Medical team members being assisted include doctors, nurses, respiratory physiotherapists, respiratory and medical technicians, pharmacists, emergency response teams, lab teams, medical imaging teams, as well as operational, support and administrative staff. "Adopt A Doc" has a coordinator at every hospital in the country. More than 10,000 volunteers have signed up; nearly 1,000 medical personnel have a designated volunteer; about 3,000 others provide additional support.
One Heart (Lev Echad)
"Lev-Echad" founded in 2004, is the only volunteer organization in Israel dedicated to running volunteer activity during national emergencies. During the current coronavirus crisis, the organization has set up three centers in Jerusalem to provide child care for medical personnel. The three centers are manned by around two dozen volunteers who work from 6am to 5pm.
The original approach for the initiative came from Hadassah-Mt. Scopus Hospital, which sought assistance for two personnel categories: families in which both parents are medical staff; and one-parent families; this led to a partnership with the Jerusalem municipality and other bodies creating a center caring for about 40 children. Dozens of requests followed, leading to centers that serve both Haddasah-Ein Kerem and Sha'arei Tzedek hospitals.
Federation of Israel Medical Students
Israeli hospitals and universities have joined forces to build an extensive student volunteer base to strengthen efforts to detect people infected with the coronavirus in Israel. This initiative includes the recruitment of 600 doctoral students to assist hospitals process coronavirus tests in laboratories.
In addition, more than 1,000 medical students are helping Magen David Adom, Israel's National Pre-Hospital Medical and Blood Emergency Services Organization, collect test samples. Some of the volunteer medical students have started to carry out the tests themselves. From time to time, the volunteering students also break out in improvised dancing to boost morale.
Private Sector Initiatives
In the past few weeks, Mellanox Technologies has been operating a 'war room' for procuring and importing medical equipment. According to the firm, its activity has helped government procurement agencies locate five million surgical masks and six million N95 protective masks for medical teams. In addition, money raised has been used to buy eight ventilators, 70,000 additional N95 masks, and 3,000 containers of alcoholic gel for hospitals.
ISCAR Metal Working Companies Ltd. announced it has donated 20 ventilators to two Israeli hospitals located in northern Israel: Rambam Health Care Campus in Haifa and the Galilee Medical Center in Nahariya. The company also purchased thousands of masks and protective eyewear for medical staff and their families.
The genealogy company MyHeritage Ltd. has donated 66,000 swabs to Israel (the swabs were brought in from North Carolina).
Jerusalem-headquartered automotive chip developer Mobileye announced a NIS 10 million donation to social organizations and nonprofits in need of financial help.
The corona virus pandemic has created an outpouring of voluntary social impact activity among Israelis considered ordinarily reserved for wartime. In many respects, this is Israeli society's finest hour.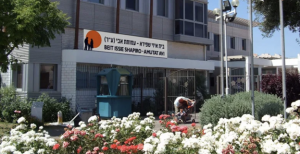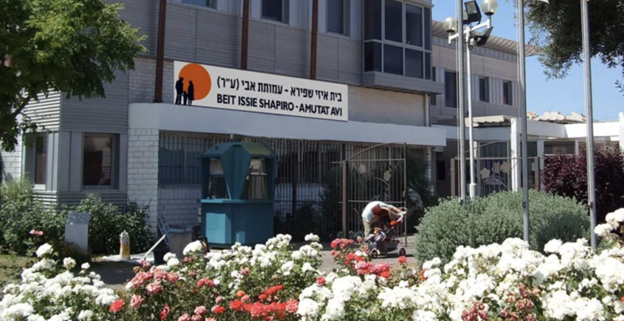 Reduced Inequalities Part of achieving the UN's Sustainable Development Goal of Good Health and WellBeing (SDG-3) also means creating societies in which those with disabilities,
Read More »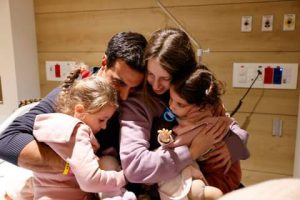 Good Health and Well-Being SDG 3 – Treating Children Out of Captivity The burden on Israeli authorities entrusted with the medical repatriation of mothers and
Read More »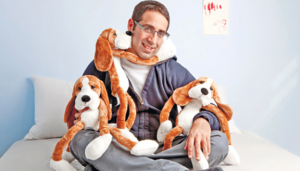 Good Health and Well-Being Healing Through Hibuki When it comes to helping children deal with trauma, even stuffed animals can have a therapeutic effect. In
Read More »