Good Health and Well-Being Wisdo - Sharing Wisdom and Experience

Benny Gaon – the father of Wisdo CEO and cofounder, Boaz Gaon – was a wise man. A businessman and President of the Israel Cancer Association, Benny knew how to connect with people. He would go out of his way to lend a listening ear, and offer his personalized advice, together with a comforting touch or a warm look. Seven years into his presidency, in an ironic twist of fortune, Benny was diagnosed with kidney cancer. His family desperately searched for answers – scouring the Internet into late hours of the night to find cures. Thought there was plenty of information out there, what they found did not seem to speak directly to what they were going through.
Eight years after the initial diagnosis, Benny passed away from CLL (a form of leukemia). Astoundingly, thousands of people mourned his passing – crowding highways to attend his funeral and simply crying over the loss of a person whose interaction with and affection for people was incomparable. This outpouring of emotion for someone whom many had never even met led Benny's son Boaz to pen an article expressing his fruitless search for answers and support during his father's illness. The explosive response he received as a result of the widely-published article – 5,000 phone calls, emails and text messages – sparked a revelation that inspired Boaz to create wisdo.com in his father Benny Goan's memory.
Wisdo.com provided what online medical searches could not: the wisdom of personal experience. Wisdo.com offered its users the ability to share their challenges and give advice to those who were going through similar turns in life. And for those who were experiencing new and sometimes devastating ordeals, wisdom.com allowed them to search for and learn from the wisdom of people they had never met, whose own experiences mimicked theirs.
The first version of wisdo.com helped people share wisdom across 13 life experiences, among them, Breast Cancer, Prostate Cancer, Adoption, Coming Out As Gay and Addiction. Each experience was mapped along a "Timeline" with with "Milestones" and "Steps" to give the experiences structure  and clear definition in order to help those who were searching, or for those who wanted to offer their "Insights".
The second version included 170 mapped-out Timelines, each comprised of the most frequent Steps involved. But the newest element, the short "Video Insights", which were distributed via social networks, brought wisdo.com's online viewership to over 40 million within three months. People were starved for shared wisdom.
Today Wisdo is an app with a thriving, nurturing community of wisdom sharers and seekers. Its groups have since expanded to include Depression, Anxiety, Relationships, Body Image, Motherhood, Bipolar, Getting Motivated, Sexual Assault, Chronic Pain, Autism and more. If there is any concern about safety, Wisdo is very clear about its no tolerance policy for bullying, and the app is closely monitored. But more than just offering support among its members, the Wisdo platform outlines very clear Steps and Insights along the Paths of major life experiences. The experiences and the people are real, not romanticized.
Recently Wisdo was nominated by Google as one of the top five Apps in the Social Impact category. Wisdo is about knowledge, powered by experience, empathy, and connections among peers.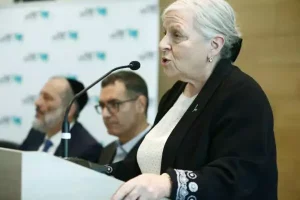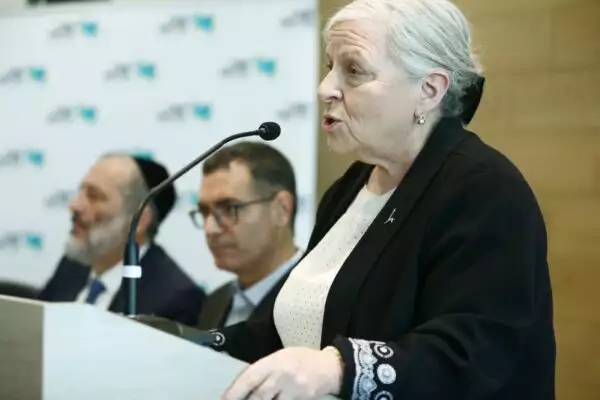 Good Health and Well-Being SDG 3 – Responsibility for our Seniors As far as we can tell, Israel's new Government has yet to stabilize –
Read More »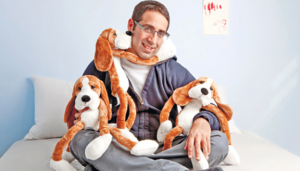 Good Health and Well-Being Healing Through Hibuki When it comes to helping children deal with trauma, even stuffed animals can have a therapeutic effect. In
Read More »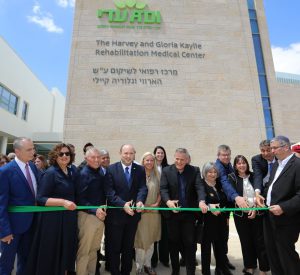 Good Health and Well-Being Revolutionizing Rehabilitative Healthcare – the New ADI-Negev Rehabilitation Hospital The COVID-19 pandemic has proved more than ever the importance of high-capacity
Read More »