 SDG 4- IncludED - improving learning experience for special needs students

According to the Knesset Research and Information Center (the research department of the Israeli parliament), between 5–15% of the population suffer from learning disabilities to one degree or another.
For students with learning disabilities, classroom settings can present a variety of challenges that the average student does not face. These students might have particular difficulty with reading comprehension, math skills, following classroom discussions, presenting their thoughts out loud and more.
These learning barriers often cause these students to isolate themselves from the rest of the class, and teachers cannot give them the attention they require to receive a quality education.
Goal 4 of the United Nations' Sustainable Development Goals is to "ensure inclusive and equitable quality education and promote lifelong learning opportunities for all." This is especially difficult to achieve for educationally handicapped students, as it can be challenging for teachers to provide them with the necessary attention.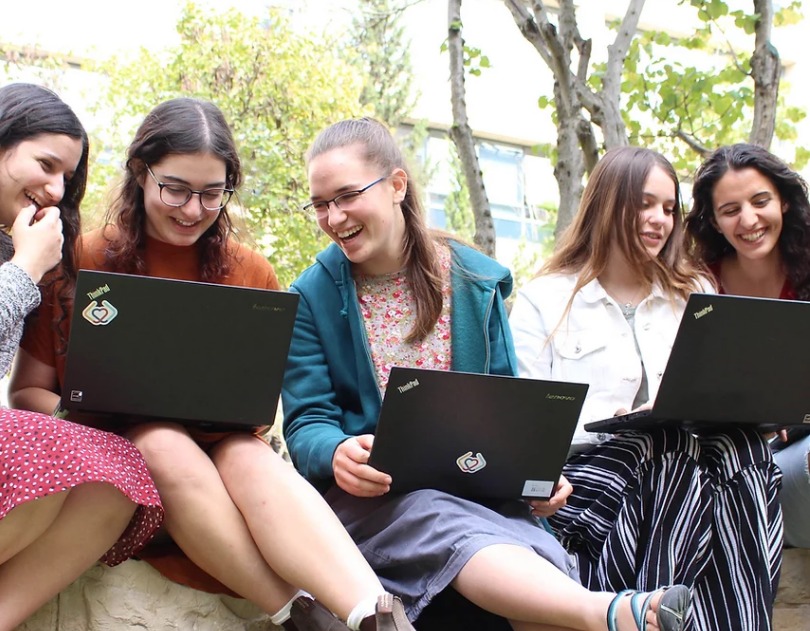 That is where Hilma Tech for Impact helps. Hilma is a hi-tech startup that focuses on developing technology to solve social issues, especially those pertaining to disabled or disadvantaged communities.
In collaboration with entrepreneurs Shira Ettinger, Noga Feingold, and Roi Zamir, Hilma developed the application IncludED, an app designed to help students with learning disabilities in integrated classes learn better.
Ettinger, Feingold and Zamir approached Hilma to develop IncludED after struggling with providing integrated students the care they need to succeed while also tending to the rest of the class.
"In a class, if you have 30 children and 3 of them are in special education, and you are 1 person that needs to teach everyone, you need something to help," said Ettinger, who is a teacher, in an interview with Hilma.
Young coders at Hilma took on the project.
"I knew it was a very important project that a lot of students could really benefit from," said Adi Pinto, the 20 year old team leader of this project. "The customers really told me how it could change the students' lives, and how they are motivated."
IncludED achieves this by storing information about each disabled student in its system.  The app alerts teachers prior to lessons as to which disabled students are in the classroom and what their particular challenges are. The system also provides suggestions to the teacher as to how to accommodate individual students' disabilities.
"It gave them a lot of motivation because they had a goal to do," said teacher Noga Feingold. "And when they took tests they got better grades."
IncludED also enables continuous contact between teachers in special and regular education, integration teachers, counselors, educators, and professional teachers. When a student with a learning disability accomplishes a task or completes an assignment, teachers can communicate this with other members of the student's support team through the application in order to further encourage the student. "Because we are helping the teachers," said Feingold "the students are developing and succeeding".
Hilma Tech is an impact-tech non-profit NGO established in 2018. It develops technological innovations that address public and social challenges to improve education, health, and welfare in Israel and worldwide. Hilma promotes the idea that every individual has the right to empowerment and support and focuses on technological solutions for underserved populations and people with disabilities.
In addition to fixing academic issues in integrated schools, IncludEd also helps to solve social issues, as it helps lead to social tolerance and inclusion of all students.
In the coming year, IncludEd plans to translate the content and operate in other countries around the world. They are looking for partners to start the process as early as 2023.
(The app was developed by Elsa Sebagh, Adi Pinto, Yona Ben-Reuven, Yaara-Chaya Shenwald and Eva Bibas.)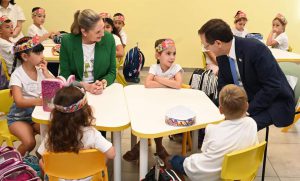 Quality Education SDG 4 – School's In It's that time of year again: first graders eager to start school; parents exhausted from the summer vacation;
Read More »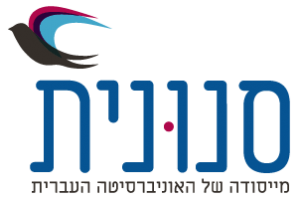 Quality Education SDG 4- When we say Quality Digital Education – we mean Snunit Snunit – the bird, the website, the organization, or all three?
Read More »
Quality Education SDG 4- English Education Gets A High Five "Give me Five!" Is not the Israeli Education Ministry's way of asking for a hand-slap,
Read More »