Clean Water and Sanitation SDG 6 – Watergen: From Air to Water
 "By 2025, 50% of the world's population will be living in water-stressed areas," says the World Health Organization. Confronting these issues head on is Israel's very own Watergen. Two billion people around the world use a source of drinking water contaminated with feces, with horrific side effects such as Cholera, dysentery, typhoid and polio. Confronting these issues head on, Michael Mirilashvili, Chairman of Watergen has aired his opinions clearly for the public claiming that Watergen's technology is a real lifesaver for these unfortunate modern-day issues.
"Using state-of-the-art technology, we provide humanity with a renewable source of high-quality drinking water, extracted from the air, making it available anywhere, on demand and at a reasonable cost." With an impressive mission statement, how exactly are Watergen achieving this? The answer is "GENius," there are five steps to Watergen's GENius module technology;
Removal dust and dust from local humid air
Water production
Water treatment
Water tank storage
Dispense fresh cold water straight into your glass

The GENius technology manifests itself practically in many different forms, however, the Emergency Response Vehicle (ERV) has been making headlines across the world. In 2018 The ERV was sent to Mexico Beach, Florida where Hurricane Michael survivors didn't have clean drinking water. This all-terrain ERV carries the 800 Kilogram GEN-350 machine that provides 900 litres of water a day, all transformed from air. Watergen claim this is the quickest solution for clean drinking water in crucial situations providing up to 300 people. If that wasn't enough, the ERV also has WIFI.
In 2018, The World Economic Forum recognised Watergen as a "technology pioneer." It is no wonder that Mr Mirilashvili has been quoted to say their technology has endless potential. This isn't only true in theory, at every level of day-to-day life Watergen are having an effect. Installing a Large-Scale Generator in a commercial or residential building will provide 5000 litres of water per day, that's around 600 families water consumption. All this at a price per litre of approximately 1/3 of the cost of a general water tariff per hour (depending on the tariff). This solution can feature in schools, hospitals, commercial and residential buildings, whole villages, factories and off-grid settlements.
In 2019, Watergen was one of two Israeli companies to receive a prize at the annual CES Innovation Awards. Watergen USA President Yehuda Kaploun explained, when speaking to Greggels TV Blog, "products in the home, office and car catalogues could bring water to places that are lacking and also reduce the use of plastic water bottles." GENNY, a home and office water generator was chosen as a CES Best Innovation honouree in the 'Tech for Better World' and 'Home Applicates' categories. Watergen's technology facilitates the generation of clean, safe drinking water at just 250Wh per litre – a 300% increase in output. This means their products produce 4 litres of water for every kilowatt of energy, at a cost of less than 2 cents per litre! "Our only by product is cleaner air" says Kaploun.
With Watergen's past pilot installations projects in India, Asia and even in St. Petersburg half-marathon, it will be very exciting to watch how they continue to provide solutions for not only Israel, but the world at large.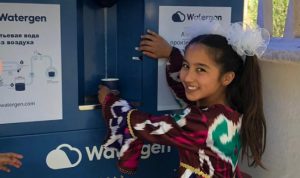 Clean Water and Sanitation "By 2025, 50% of the world's population will be living in water-stressed areas," says the World Health Organization. Confronting these issues
Read More »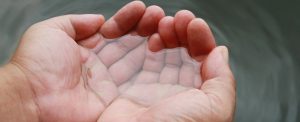 Clean Water and Sanitation SDG 6 -Israel – Saving Water, and the World If necessity is the mother of invention, then Israel's water challenges are
Read More »