Good Health and Well-Being SDG 3 - Responsibility for our Seniors

As far as we can tell, Israel's new Government has yet to stabilize – as perhaps demonstrated by the fact that less than a month since the swearing-in the Health Minister has already been replaced (for reasons unrelated to the portfolio itself).
Having said that, activities to further strengthen a fairly resilient safety net continue in full force. A great example of this is the recent decision to expand the "health basket" to include more than 120 new medications and treatments – including (Hebrew) expanded allocations for pregnancy termination and surrogacy for homosexual couples. This development certainly dovetails with the country's efforts to advance SDG3 – the UN goal of good health and well-being – as reflected by an earlier announcement regarding a 7.4% decrease in the cost of prescription drugs.
While such decisions positively affect the population at large, they can have special importance for the elderly (particularly those in lower socio-economic categories). This is clearly the case with the "health basket" decision regarding vaccinations against shingles for at-risk populations and those age 65 and over. Such is probably also true concerning medications and treatments of kidney, neurological, pulmonary and cardiac diseases.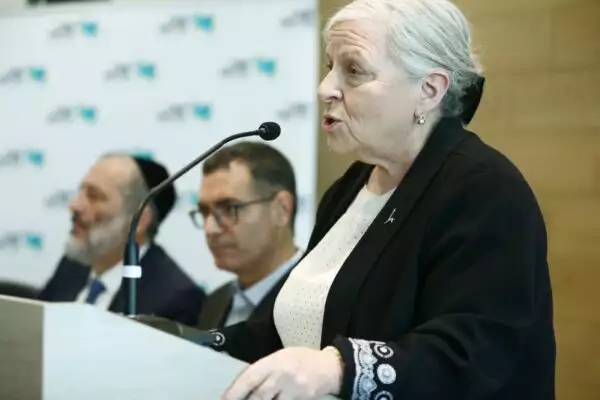 According to a new report (Hebrew) by Israel's National Insurance Institute (NII), the country's life expectancy is now among the highest in the OECD; if the forecast for 2050 is realized, by then there will be more people age 60 and over than children.
This growth comes with responsibility, of course. Today, 309,435 of the country's seniors receive some sort of nursing care – of these, about 55,000 are in particularly serious condition; in the past four years, alone, more than 131,000 seniors have joined those already receiving support from the state.
In addition, NII data indicates that of the approximately 1 million Israelis facing food insecurity in 2021, 12% are over retirement age.
These figures take on particular significance as the world commemorates International Holocaust Day (January 27). In this context, the Social Services Ministry offers a range of support activities to Holocaust survivors in Israel via totally free programs tailored specifically to their needs – including those that provide financial support, strengthen independent living abilities, ensure food security, alleviate loneliness, provide legal assistance, as well as enrich social and cultural experiences (including in the homes of those who aren't able to leave them).  
Efforts in Israel to back the country's responsibility toward its seniors with concrete action is a matter of routine; indeed, a month ago a new agreement was signed between the Government and an independent body for affordable housing specific to their needs. As the elderly population grows, good to see that it isn't being left behind.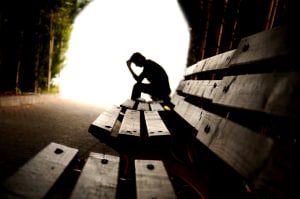 Good Health and Well-Being A New Israeli Lab to Fight Loneliness An Interview with Dr. Eitan Eliram , Co-Founder of Empathy & Loneliness Tech Lab
Read More »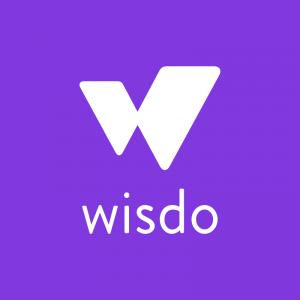 Good Health and Well-Being Wisdo – Sharing Wisdom and Experience Benny Gaon – the father of Wisdo CEO and cofounder, Boaz Gaon – was a
Read More »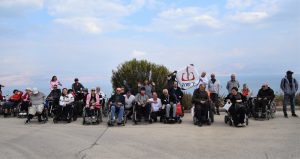 Good Health and Well-Being Yad Sarah – Improving Healthcare services to the most vulnerable In Israel, healthcare is universal and a vital service that the
Read More »