Partnership for the Goals SDG 17- BIL Uganda: Improving the Lives of Thousands Through Agriculture, Education and Health
The Chibuga district in Chiboga County, Uganda, is home to one of the world's severely impoverished areas where nearly 185,000 people live. Lack of food, a decent roof over their head, clean drinking water, and lack of hygienic feminine products for young women are just a few conditions these people endure daily.
Two Israeli retired professionals (a physician and teacher) brought together by horrific circumstances in their personal lives make a bold difference in the lives of those who live in the shadow of poverty in Uganda. Bil-Uganda initiative is the gift they freely give to the Chiboga County residents.
What Is BIL Uganda?
BIL-Uganda is an SDG collaborative collective of people coming together with the goal to enhance and improve the quality of life for Ugandans. The focus is to enable others through knowledge and teaching in agriculture and health (and well-being) while obtaining a solid foundation of educational opportunities.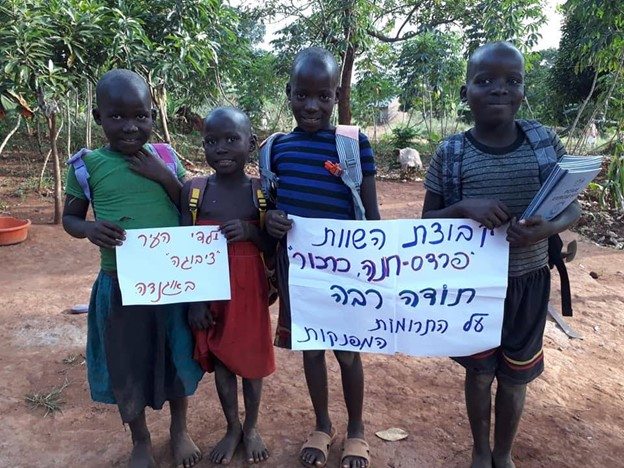 The Founders of BIL-Uganda
Dr. Shai Pintov and his wife, Anat Cohen (a retired schoolteacher), founded BIL Uganda. This couple realized their dream to help Ugandans by starting a collaborative effort (BIL Uganda.) They bring a wealth of knowledge along with the desire to help residents of Chiboga County, Uganda.
Dr. Pintov lost his wife to an accident that claimed her life. He and his children were left to carry on without her. Anat's husband was taken from her because of a deadly terrorist attack that killed him. She, too, was left with children to raise on her own. As fate would have it, the couple met and married, and they became one big, blended family.
Dr. Pintov and Anat retired from their lifelong careers in medicine and teaching just before coming to Uganda in 2017. His previous medical contributions included volunteering as one of the medical delegates sent to help with Japan's 2011 Tsunami project. He founded the Department of Complementary Medicine (Assaf Harofeh Medical Center), where he served as the oncologist. There, he developed a unique, humoristic style of treating patients with a "medical clowning" approach. Later, the Commission of the Next Generations (Knesset) appointed him as head of the Health Department, where he promoted Israel's "Clean Air Law" along with pediatric epidemiology.
Empowering Poverty-Stricken Residents
Currently, Dr. Pintov continues to lean on his medical expertise to help Ugandans within an interface that covers agriculture, education, and health. By educating the youth while guiding and empowering the parents, a foundation of knowledge provides self-sustainability. (SDG4)
Through teaching and enabling the impoverished, they learn to prevent potential chronic health conditions (disease, illness, etc.) and gain access to the HPV vaccine to prevent cervical cancer. Additionally, they are equipped with skills to grow and harvest their own food. These activities correlate with the UN SDG 2 and 3.
Dr. Pintov's wife, Anat, equally lends her teaching skills as a teacher in working with women in the impoverished Chibuga district to enable them in various areas of life. In the spirit of gender equality values of SDG number 10 the women are empowered with a sense of self-worth, which promotes better confidence. They become more involved with their community and learn educational basics such as reading, writing, math, and areas relative to Uganda and its rich history.
Inspired by UN SDG17 calling for partnerships for better SDG implementation, Dr. Pintov and Anat's recruited family and friends and raised $21,000 crowdfunded donation for Children who were in desperate need of eyeglasses (so they could stay in school). The Bil-Uganda couple also saw the need for feminine hygiene pads, so they showed women how to set up a production line where they could make up to 25,000 pads a year for the young women in need. The young women were also encouraged to be vaccinated to prevent HPV.
The couple's effort continued with empowering the children and youth by teaching them how to grow vegetables in newly constructed greenhouses. This educational farm has been one of the highlights that will provide a means of healthy food. It is already shifting the mind set of the villagers from survival to future plans for a more sustainable life.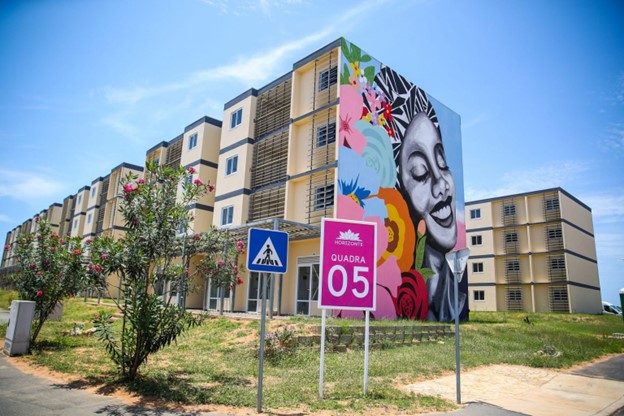 Partnership for the Goals Today an increasing number of businesses are focused not just on profits, but on improving communities and solving the critical challenges
Read More »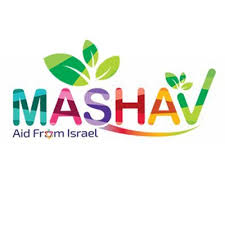 Partnership for the Goals Israel is already globally recognized as a leader in innovation and technology, but before Israel was the Startup Nation it was
Read More »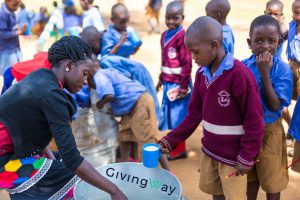 Partnership for the Goals Volunteerism is one of the hottest trends today. For proof, one need look no further than the GivingWay website, boasting over
Read More »