 SDG 4-Quality Education & Labor Rights

Those who don't live in Israel might be surprised to learn that the beginning of the school year is regularly threatened by a labor dispute. This year has been no exception.
The issue is more complicated than meets the eye. While these crises are ordinarily about teachers' wages and conditions – according to the OECD, Israel has one of the widest pay gaps between teachers – they also reflect the country's robust and oft-wielded tradition of strikes and collective bargaining pre-dating the 1920 establishment of Israel's still-vibrant "Histadrut" umbrella union.
Generally speaking, Israelis tend to be understanding of demands for better wages and conditions. When it comes to the school year, however, matters get tricky: beyond the obvious inconvenience – who's going to stay home with the kids? – school strikes touch the nerve of a society's quest for betterment through the advancement of SDG4 (quality education). In other words, two time-honored traditions clash head-on.
The approximately 2.5 million Israeli students now returning to school – thanks to a last-minute resolution of the latest crisis – actually have some interesting developments awaiting them. These include an expanded Education Ministry pilot implementing a program – from junior high school onward – for more innovative methods of math literacy instruction with a view to high school matriculation exams.
More specific to Arab students, the Ministry is moving ahead with its well-budgeted plan intended to significantly upgrade both instruction and physical conditions. The effort is being spearheaded by the first Arab woman to head its Arab education department.
Activities also continue in promoting a culture of shared existence and acceptance: schools are required to educate against racism; Arab teachers have been trained to work in Hebrew-speaking schools; the Education Ministry provides professional support for transgender students and also finances interaction with LGBT groups involved in tolerance education. And even at the height of the recent labor dispute, special education institutions were already exempted from participation by the teachers' union.
Israel's education system has numerous challenges to deal with, from reading score levels to the integration of children with special needs; nevertheless, the country's never-ending effort to overcome them is encouraging. As the labor dispute fades into the background, we hope this academic year further advances quality education.
Quality Education SDG 4- Rowad – Educating to Reduce Inequality, Promote Diversity and Drive Social Cohesion The Rowad program, offered by the Council for Higher
Read More »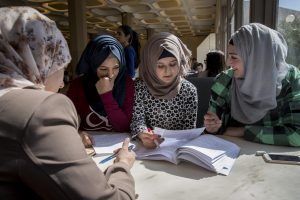 Quality Education SDG 4- Minority Integration in Higher Education Resumption of Israel's higher education academic year in late October provides an opportunity to examine how
Read More »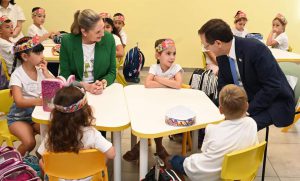 Quality Education SDG 4 – School's In It's that time of year again: first graders eager to start school; parents exhausted from the summer vacation;
Read More »