Good Health and Well-Being When it comes to helping children deal with trauma, even stuffed animals can have a therapeutic effect. In 2012, after the tsunami in Japan, part of the Israeli humanitarian mission to the disaster area was a team of Israeli researchers, with 180 stuffed animals to help treat traumatized children. But this was more than just a guess.
Israeli experts had experience healing children from traumatic experiences from events like the Second Lebanon War. One of the methods Israeli's health professionals found successful was encouraging children to process and talk about their trauma through the help of stuffed animals with sad eyes, what they called "Hibuki" (Huggy). 
The reason this is effective, experts say, is because for children it is easier to relate negative emotions to an animal than to other people. Additionally, the parents were asked to direct the child to "take care" of the sad animal giving them a sense of responsibility and affection for the Hibuki. The results were remarkable.
In Israel, doctors saw that in just a few days of working with Hibuki, bedwetting, nightmares, anxiety and violence from the traumatized children were reduced by 40 percent, and to date over 50,000 Hibuki have been distributed throughout Israel.
Following the tsunami, Israeli researchers contacted the head of the Japanese Puppet Therapy Association, Professor Michiko Hara, to see if the Hibuki can also help children in need in Japan. After flying to Japan, they impressed the Japanese medical professionals and the Hibuki healing process began. While children reacted differently, the Hibuki demonstrated clearly that it is a tool to help children process emotions in a healthy, non-threatening way.
Doctors also found that initial and immediate treatment with the onset of trauma is of great importance. so, with the start of the war crisis in Ukraine, Israeli aid teams took hundreds of cuddly dolls with them to the Ukraine-Poland border and immediately began treatment with children who just lost their home and overnight became refugees.
We all know that it is impossible to control or completely prevent all natural disasters (or pandemics), and as such our communities need to be resourceful and innovative in developing solutions to advance good health and wellness to achieve the UN's SDG-3. While universal healthcare is one solution, mental health, especially in the aftermath of COVID-19, is on the rise  globally. Tools like Hibuki and the lessons we learn from even simple solutions like a stuffed animal have the power to change the world and improve health and wellness for the next generation.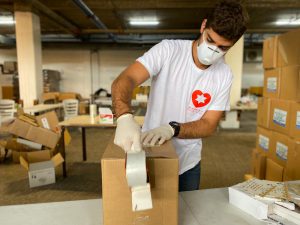 Good Health and Well-Being Social Impact Under Corona – Part Two Read: Part One, Part Three, Part Four, Part Five,Part Six Inspiring stories of local
Read More »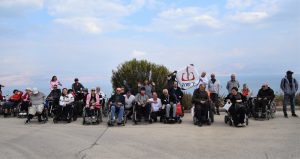 Good Health and Well-Being Yad Sarah – Improving Healthcare services to the most vulnerable In Israel, healthcare is universal and a vital service that the
Read More »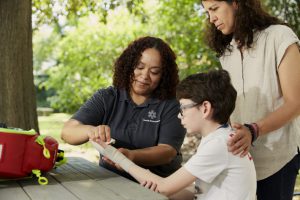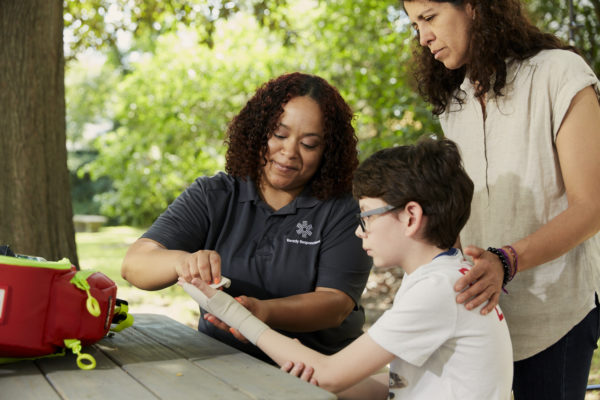 Good Health and Well-Being SDG 3- Life Saving Innovation from Israel Inspires the US An Interview with Amichai Faran from Ready Responders "We bring same
Read More »