 SDG 15-Netafim – Innovative Irrigation
The story of Simcha Blass is one soaked with national pride, global responsibility and sustainable development. After ten years of settling in Israel from Poland, Blass found himself in the desert regions of southern Israel, he noticed that one tree in his vicinity seemed to be prospering better that the other foliage nearby. A strange sight Blass inspected further, it seemed a water pipe near the tree had a small leak thus dripping regular water on to its roots. This revelation inspired the partnership with Kibbutz Hatzerim in the early 1960s forming the company Netafim. They developed the first  'Drip Water-Irrigation' system which would eventually pour onto 110 different countries across the globe.
Drip water irrigation or commonly known as precision irrigation is the delivery of water directly to the roots of each plant in measured doses. By targeting the soil's specific ability to absorb water the root zone is kept at optimum moisture levels allowing for higher better yields. As opposed to conventional methods of irrigation such as sprinklers, 15%-30% of evaporation is prevented by drip irrigation essentially meaning there is up to a 30% increase of irrigation and a better air-water ratio within the soil allowing for a more efficient nurturing of natural nutrients.
The UN has attempted to raise awareness of the crucial need for such irrigation systems in their explanation of Goal 15. They describe that 2.6 billion people depend directly on agriculture, yet 52% of the land used for agriculture is moderately or servery affected by soil degradation. Research shows that up to 33% of the world's Arable land (land capable of being ploughed and used to grow crops) is being lost at a rate that is overtaking the natural process of soil replenishment. It is estimated that natural soil replenishment  takes around 500 years for just 2.5 cm of topsoil to be created. With 12 million hectares being lost every year due to drought and desertification, which is a loss of around 20 million tons of potential grain, 74% of the poor are directly affected.
Advocating for the UNs goals Netafim have stated "we will continue our collaborative efforts to combat desertification through investing in awareness, education and availability of drip irrigation in the hope that we will all realize SDG15 in advance of 2030." To date Netafim have irrigated over 10 million hectares of land and produced over 150 billion drippers for more than two million farmers! In the arid zones of Kenya's Nzambani Districts, Netafim demonstrated that moving from bucket irrigation to drip saved 60% of water and increased yield by 140% among a group of 200 farmers.  
In 2007, Agrovale a leading Brazilian producer of sugar, ethanol and bio-energy worked with Netafim and were able to increase their cane yields up to 140 ton/ha despite chronic water and land shortage. More recently, Netafim has announced it will be deploying its irrigation technologies in three regions of India. Singataluru covering 41 villages will help 15,000 farmers, Ananthapuramu District covers 22 villages helping 13,000 farmers and The Tarikere regions which will cover 45 villages helping approximately 27,000 farmers. The goal is to have 40% less consumption and better yields along with 40% less fertiliser allowing them to grow a broad range of crops. Mrs. Lakshmi Bai Sajjan, a Rakkasagi village farmer shared, "Before drip irrigation we used to get good returns only if it rained well. When the rain wasn't plentiful, we lost our investment on seeds, fertilizers and labor cost. Now, we have gained good farming skills and experience from Netafim."
It seems apt that Netafim's purpose of 'helping the world grow more with less' was born from in one of the smallest countries of the Middle East. There is no doubt Netafim's continued success will be shared with the world for many more years to come.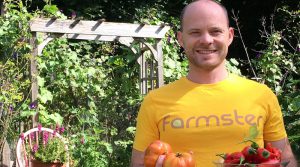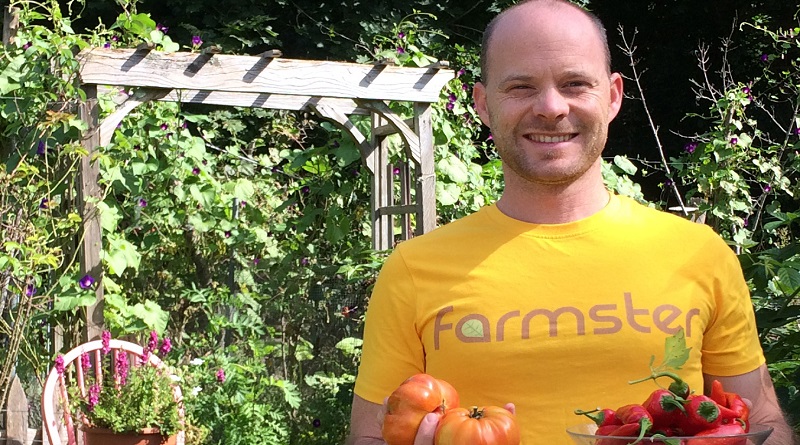 Life On Land Farmster is an innovative and forward-thinking application which is reimagining some of the fundamental problems that the agricultural sector faces. With CEO Adam
Read More »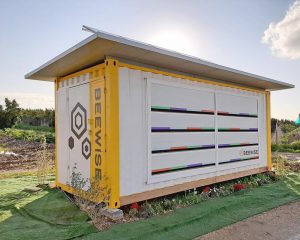 Life On Land Introducing Beewise In recognising the fundamental role bees play in ensuring our current and future wellbeing, the Israeli-based company, Beewise, has created
Read More »
Life On Land Governments come and go; unfortunately, all too often vital issues fall by the wayside in the power transfer. A week into Israel's
Read More »