Industries, Innovation and Infrastructure SDG 9 - Israel's Tech Scene Paving New Infrastructure
Bold things are on the horizon for Israel's infrastructure. The Israeli high-tech scene is paving the way to allow Israeli infrastructure to go further than it has ever gone before. Construction Tech (or ConTech) is making marked improvements in Israeli construction: New technologies will create new models of operation, improve methods of construction and accelerate production times. The following are examples of the current projects that are underway, though the list is certainly not exhaustive.
The south of the country is blossoming in ways it never has before, in education, retail, culture, high-tech and sports. Large tech companies, like Cisco, are building tech hubs in the Golan Heights (in the north) and the Negev (the south) in an effort to bring the geographic periphery of Israel to the center.

Signature tech companies like Waze, Moovit, and Mobileye have made inroads on Israel's roads. Using crowdsourcing, Waze has revolutionized not only how drivers can get to where they need to go, but how they can improve their fellow drivers' experiences as well. Mobileye – causing one to wonder how we ever drove without this technology – develops vision-based advanced driver-assistance systems (ADAS) providing warnings for collision prevention and mitigation.
More than half of Israel's construction costs come from the light rail projects in Tel Aviv, Jerusalem and Haifa. The light rail has been a life-saver for many an Israeli passenger, with reliable and efficient scheduling and scenic routes, to boot.  The remainder of construction costs come from building new roads and new public transport lanes, high-capacity urban public-transit system, bike lanes and more.
  Israel Railway's high-speed train from Jerusalem to Tel Aviv is moving ahead full steam, with the innovation of double deck electric multiple unit electric railway carriages. The carriages will have an automatic camera system for counting passengers and GPS displaying the train's progress and stains on the way. The railway will be the first electrified line in Israel, rendering it economically and certainly environmentally friendly.
  High-speed highway lanes are already in the planning stages. Energy projects have also been given the green light, specifically for power, water-conduction systems, gas infrastructures, sewage conduction and fuel and LPG (liquefied petroleum gas) projects.
  Not to be overlooked is the brand-new Ramon airport, located 18 km north of Eilat in the Timna Valley. The airport, which opened on January 21, 2019, replaces Eilat airport and Ovda Airport (40 minutes north), handling domestic and some European flights, respectively. Named for Ilan Ramon – Israel's first and only astronaut who died in the 2003 Columbia disaster – and his son Asaf Ramon – who was killed a few years later in an aircraft accident – Ramon airport will eventually take in 4 million passengers annually. Not only is its location beautiful, but the structure is stunning both inside and out.
  ConTech's contribution to all these projects will be the use of drones and robots for the inspection of construction sites and the creation of prefabricated building components. These and more construction innovations will be a collaboration of companies in the private sector with the Israeli Construction and Housing Ministry and the Israeli Economy Ministry.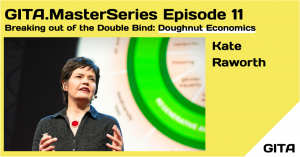 Industries, Innovation and Infrastructure GITA, the Global Impact Tech Alliance, was founded three years ago as an Israel-based, international partnership with the goal of supporting
Read More »