 SDG 13 - Israel - Keeping Its Promise to Innovate
When Israel agreed to ratify the Paris Agreement, they weren't blowing smoke. Holding fast to its promise to combat climate change, the country committed to reduce per capita greenhouse gas emissions to 26% below the 2005 level by 2030.
In July 2018, The Israel Ministry of Environmental Protection presented the government with the National Program for Adaptation to Climate Change. The program firstly places the onus upon the various ministries of the country to examine different methods of coping with climate change and to submit annual reports on their progress.       
The main objectives of the National Program for Adaptation to Climate Change are:
To reduce damage to people and property, and build economic resistance
To increase the resilience of natural systems
To build and update the scientific knowledge base for decision-making
To educate, raise awareness and make information accessible, and
To integrate Israel into the global effort, and to promote regional and international cooperation
Many governmental ministries and non-governmental organizations were consulted in the preparation of this plan, including the Ministry of Finance, Ministry of Transportation, Ministry of Health, Ministry of Education, the Water Authority, the Ministry of Public Security, the Ministry of Foreign Affairs and the Ministry of Science.
 To be sure, steps are being taken to reduce greenhouse gas emissions. The government is doing its part to support startups in the fight against climate change. In the food industry, for example – an industry notorious for its contribution to environmental pollution – Israeli companies are innovating new products for sustainability. One company has created compostable bio-plastic packaging that turns into compost after 180 days. Clients in the food and even the fashion industries have already embraced the product. Another has innovated a nanoscale portable device for the early detection of food contaminants in the field and use blockchain to manage the data it collects. Still another company is now producing meat by growing animal cells, rather than by raising animals. "Clean meat" has both ethical and environmental advantages. While the ethical advantages may be obvious, environmentally clean meat will save on animal feed and water.
 Though there are uncertainties regarding the nature, impact, intensity, scope and timeline of climate change, certain effects of climate change are already being felt: Rising temperatures, changing patterns in rainfall and extreme weather events. The MoEP will continue to update the scientific basis upon which the program was based.

For now, the recommendations offered by the program include but are not limited to: Preparing for extreme weather conditions, such as heat waves, floods, droughts, fire and snow; as well as preparing for long-term climate changes like sea level rise and a reduction of rainfall. A national strategy to adapt to climate change with the hopes of reducing potential damage is already in the works.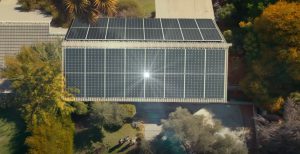 Climate Action It's that time again: the UN Secretary General reiterated his warning about the worsening climate crisis to the annual General Assembly in New
Read More »